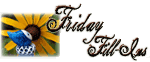 1. When my blog is broken, I..
feel lost. Although actually, knock on wood, my blog hasn't ever been broken (Thank you Blogger!) but our internet connection has been rather sporadic lately and when it's not working I do feel cut off.
2. I saw the
most amazing
cutest kitty sleeping on my bed
.. this morning! :)
3.
I have to admit I'm not really sure what's coming out soon, I'm rather out of it for movie news, but since I just read an article about it I'll say
The Golden Compass
..is the new movie I'm most looking forward to seeing.
I am curious how it'll compare to the live theatre version of the His Dark Materials trilogy I saw at the National Theatre in London.
4. Work: Necessary and ..
time-consuming but sometimes rewarding.
5. Of all the
new
current tv shows I watch, I enjoy ..
House and Grey's Anatomy
.. the most.
Very much influenced by the fact that I've been watching Season 3 of Grey's Anatomy on DVD recently and watched Season 3 of House before that.
6. If only ..
money grew on trees.
7. And as for the weekend, tonight I'm looking forward to ..
starting a new book (I finally finished reading '
them

'
)
, tomorrow my plans include ..
something we haven't decided on yet since it depends on the weather
.. and Sunday, I want to ..
hopefully take some pictures of autumn leaves if we couldn't do so on Saturday!