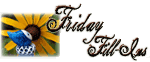 1. Contact may cause ...
sparks
.
2. The parties hereto do mutually agree ...
to disagree
.
3. Disney parks ...
are one thing but check out these Mickey Mouse cell phones (for adults of course!).
4.
Not having to work
... sounds really good right about now! ...
but I'd settle for some hot chocolate.
5. I positively ...
believe some things will never change
.
6.
Seeing
the boys
asleep
... always makes me smile :-)
Unfortunately the boys awake is sometimes another story altogether!
7. And as for the weekend, tonight I was looking forward to ...
seeing the final episode of Heroes, Season One
, tomorrow my plans include ...
probably staying home and moving a bookshelf or two
... and Sunday, I want to ...
figure out where we're going for a short trip at the end of the month!