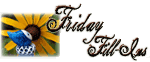 1. I love springtime in
Japan
!
2.
Homemade muffins (my mom's banana oatmeal muffins were the best!) or freshly baked croissants
are foods I love to eat for breakfast.
3. It seems I'm always searching
imdb.com or the Internet for a name that's on the tip of my tongue.
4.
Reading in bed
is a great way to end the day.
5. I think I
have a serious book-buying problem! I just ordered more books despite all the unread ones on the shelves! sigh.
6.
Olives and cheese are
what I've been craving lately.
7. And as for the weekend, tonight I'm looking forward to
relaxing and maybe watching some TV
, tomorrow my plans include
spending time with H
and Sunday, I want to
stay home and read since the forecast is for rain!