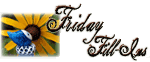 1. There is absolutely NO way you can get me to
bungee jump
!
2.
The weather outside
reminds me that summer is almost here!
3. I cannot live without my
books
.
4.
Being more organized
and
less of a night owl
are two things I'd like to try.
5. When life hands you lemons
make lemon meringue pie
.
6.
Winter in Manitoba and playing outside in the snow
is my favorite childhood memory.
One winter after a freezing rain on top of the usual snow, tobogganing and literally flying down the hill, going further than ever achieved before or after, is one such memory!
7. And as for the weekend, tonight I'm looking forward to
starting a new book
, tomorrow my plans include
going somewhere or other with H, maybe back to Kyu Furukawa Teien to take pictures of the roses
and Sunday, I want to
relax and read
!
BTW, If you're looking for a book giveaway...
I mentioned her contest during the last BAFAB Week in April, but Katrina of
Stone Soup
actually gives books away
every week
!
This week
she's offering ANY book you like under $25. Go leave her a comment with the book you're most sighing after right now.
And thanks to new blogging friend
Teddy Rose
, for passing on the Blogging Friends Forever Award. If only it were accepted at Amazon... :P