Have your book-tastes changed over the years? More fiction? Less? Books that are darker and more serious? Lighter and more frivolous? Challenging? Easy? How-to books over novels? Mysteries over Romance?
I've always preferred novels to non-fiction but the genre has changed a bit over time. Just in the last year or so I've started reading mysteries. My mom used to read loads of mysteries but I never really got into them before. I've started a few series now though and look forward to continuing them and trying others.
I had a short chick lit phase a few years ago but they don't really interest me too much now, although I still have a few that I should probably get around to reading someday. I think mysteries have taken the place of chicklit for me, for when I'm in the mood for something fun and easy to read. Or children's/YA fantasy.
I suppose there might be a general tendency toward more serious books over the years, or at least a willingness to try books I thought too 'difficult' before. So far this year,
My Year of Reading Dangerously Challenge
has been good at getting me to read books I'd stayed away from before.
I've been interested in International literature for awhile but lately I have been reading much more Japanese or Asian literature. I didn't read that much of it when I lived here before but now I'm very interested in learning more about the culture that surrounds me and reading Japanese authors, both classic and modern. Hence my personal long-term
Reading Japan project
. But when it comes right down to it all I want is a good story, whatever the genre.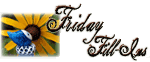 1. Idle hands are
rare around here, there's always a book that needs holding
.
2. I love
L'Occitane soap or shower gel
in the shower.
3. My favorite time of the day is when
it's evening and everything is quiet
.
4. The last tea I drank was
cold tea with dinner, an oolong tea blend
.
5. I like to
complain about the heat and humidity
in the Summer.
6. My mother always said
"cleanliness is next to godliness". Actually I don't remember her saying that exactly but she was a bit of a clean freak, having been a nurse, and instilled in me the love of clean.
7. And as for the weekend, tonight I'm looking forward to
hopefully finishing my current book
, tomorrow my plans include
taking advantage of the non-rainy weather to visit another iris garden, possibly followed by a bit of shopping
and Sunday, I want to
relax and read
!
And I'm going to copy
Florinda
and do the 123 meme.
1. Pick up the nearest book, and open it to page 123.
2. Find the fifth sentence, and post the next three sentences.
Right now I'm almost finished reading
Down to a Sunless Sea
by Mathias B. Freese, a collection of short stories.
I sat up all day Saturday. Death takes a holiday. I looked out the window for hours.
(from the story
For a While, Here, in this Moment
)