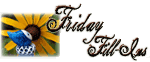 1.
Travelling to

all

the places I still want to go to but haven't
is high up on my bucket list. (I have to admit that I had to look up what a bucket list was before answering...out of the loop as usual!)
2.
My favorite
I can't choose an absolute favourite but a
quote
I like
is
"You can never replace anyone because everyone is made up of such beautiful specific details."
; it's from
Before Sunset
. (I've been in a Celine and Jesse mood lately. Just like I sometimes get the urge to watch
Pride and Prejudice
for the gazillionth time, so too
Before Sunrise
and
Before Sunset
. I really hope they make a third film someday.)
3.
Reading book blogs
inspired me to start blogging.
4. Strawberries are best
with ice cream. Isn't everything better with ice cream? :P
5.
Fragments of a bizarre dream I had while reading Kafka on the Shore by Murakami
is the last dream I remember having.
6. The most enjoyable time to go for a walk is
in the evening, on a beach, watching the sunset.
7. And as for the weekend, tonight I'm looking forward to
sleeping (I've had far too little this week)
, tomorrow my plans include
probably taking pictures somewhere with H
and Sunday, I want to
relax and catch up on blog reading
!
------------
123 meme
1. Pick up the nearest book, and open it to page 123.
2. Find the fifth sentence, and post the next three sentences.
My current read,
The Tenderness of Wolves
, is in the bedroom right now so to stay true to the meme, the nearest book to me right now is a signed copy of
Matrimony
by Joshua Henkin which I received from the author earlier this week.
"Why so glum? Don't pretend this isn't great news."
"I guess it's better than not being offered it."