What would you do if, all of a sudden, your favorite source of books was unavailable? Whether it's a local book shop, your town library, or an internet shop … what would you do if, suddenly, they were out of business? Devastatingly, and with no warning? Where would you go for books instead? What would you do? If it was a local business you would try to help out the owners? Would you just calmly start buying from some other store? Visit the library in the next town instead? Would it be devastating? Or just a blip in your reading habit?
If my favourite bookstore in Tokyo suddenly went bankrupt, I'd be disappointed that I no longer had a place to browse with a good selection of English books, but it wouldn't affect me too much otherwise as I do most of my shopping online. What can I say, it's usually cheaper.
If Amazon was no longer available, that, on the other hand, would impact my book buying considerably more. I have enough unread books here already to last me probably a few years so I would simply have to read those instead with only the occasional must-have purchases. I actually already buy quite a bit less than I did when we lived in England, primarily because of the cost. There were far too many tempting sales there, and so many bookstores to choose from!
Speaking of England, if
The Book Depository
disappeared, that would also be very sad indeed. It's my way of buying British books, and sometimes other books, often much cheaper than from Amazon Japan. I generally prefer buying the British editions of books by British authors. (Why? See my answer to #5 below.) Even though both the British and American editions are usually available on Amazon Japan, the American ones are usually a bit cheaper, which is where
The Book Depository
comes in. Like with Amazon, if it wasn't available, I'd probably buy a lot less, and would have to debate over paying more for the edition I wanted.
I'm not sure what I could do to stop the demise of any of these so I suppose I would simply have to find other sources. I would probably finally join
BookMooch
, and need to rely on trading and other ways of acquiring books, and focus on reading the books I already own, which wouldn't be such a bad thing really.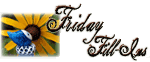 1. Oh, I can't wait until I have a
place to call home, where we want to settle down
.
2.
A jar of olives
is the first thing I see when I open my refrigerator.
3. I never leave home without
my keys, my wallet and something to read
.
4. If I were a condiment, I would be
ketchup (NOT catsup)
because
I love tomatoes
.
5.
Changing the spellings and translating British English into American English in books
is really high up on my list of pet peeves.
6. The last thing I thought of before I went to bed was
Gosh it's late! I really should stop being such a night owl.
7. And as for the weekend, tonight I'm looking forward to
watching a bit of TV
, tomorrow my plans include
trying to stay cool
and Sunday, I want to
maybe get out to take some pictures!
-------------
123 meme
1. Pick up the nearest book, and open it to page 123.
2. Find the fifth sentence, and post the next three sentences.
This week I'm reading a non-fiction book,
Shutting Out the Sun: How Japan Created its Own Lost Generation
by Michael Zielenziger. I'm going to cheat on the usual 123 rules because the first 5 sentences of p. 123 are more amusing to read out of context.
A Japanese pizza can be ordered with pineapple and squid. A 1950s GI bomber jacket or Italian motorbike reproduced in Japan seems more perfect than the original. A Japanese-baked baguette is often lighter and more flavorful than one found in Paris. Only Japanese could develop green-tea ice cream, shoehorn a golf driving range into the tiniest city block, or turn Christmas Eve into a romantic holiday when the nation's hotels are booked solid by trysting young couples, even though everyone goes back to work early on Christmas morning. Schoolchildren are shocked to learn that

Makudonarudo

, the hamburger chain known elsewhere as McDonald's, is not actually a Japanese invention.
I still think French bread is better in France but maybe I'm shopping in the wrong bread shops. Otherwise, all true! :P
I seem to have only added one book to my wishlist this week,
The Boat
by Nam Le after reading
this review
at
In the Shadow of Mt. TBR
. It's described as "a stunningly inventive, deeply moving fiction debut: stories that take us from the slums of Colombia to the streets of Tehran; from New York City to Iowa City; from a tiny fishing village in Australia to a foundering vessel in the South China Sea, in a masterly display of literary virtuosity and feeling." Sounds good, doesn't it?