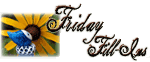 1. Holidays in the summer are
a time to hide under the air-conditioner and read, since it's usually too hot to move
.
2.
Veggies, like peppers and zucchini,
are my favorite things to grill.
3. My thoughts are
rather distracted and scattered lately.
Too many things vying for attention.
4.
Going out for dinner to celebrate our anniversary
is what I'm most looking forward to this weekend! (Actually Monday but we both have the day off.)
5. My favorite book so far this summer is
The Scortas' Sun
by Laurent Gaudé
.
6.
Sleeping late and then having a leisurely breakfast
is the best way to begin a day.
7. And as for the weekend, tonight I'm looking forward to
eating the cold tomato pasta that I made, the first of the season
, tomorrow my plans include
maybe buying a new fan
and Sunday, I want to
read and relax
!
-------------
123 meme
1. Pick up the nearest book, and open it to page 123.
2. Find the fifth sentence, and post the next three sentences.
This week I'm reading
Matrimony
by Joshua Henkin, which I've already given the p. 123 treatment. So instead, my recent summery read (from #5 above),
The Scortas' Sun
by Laurent Gaudé.
'Under my pillow,' replied Elia between two sobs.
Giuseppe went up to the boy's bedroom, felt under the pillow, pulled out the bag in which the thief had ensconced his treasure, and, mortified, his head lowered and his eyes vacant, went straight to the church. 'The feast of Sant'Elia must go on, at least,' he said to himself.
-----------------
Friday Finds
The idea is to share, every Friday, about books that you've recently discovered (never heard of before) that sound really good!
This is a fun idea. I'm often adding books to my wishlist after reading other blogs. Let's not talk about the fact that my wishlist has over 1000 titles on it!!
The most recent additions to it were
The Cairo Diary
by Maxim Chattam and
In the Woods
by Tana French. Both are mysteries that I heard about at
Bookgirl's Nightstand
.
And I'd heard of
Year of Fog
by Michelle Richmond but after reading her guest post about her new book,
No One You Know
, on
Florinda's blog
, I added both of them to my wishlist.
So what books have you heard about lately that sound really good?
And don't forget, you have until Saturday to enter
my BAFAB Giveaway
.