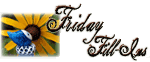 1. If I could travel back in time, I'd go to
a certain place at a certain time, to see a certain person and do something a little differently
.
2. Give me
more hours in the day
or give me
at least a good night's sleep
.
3. I am listening to
the whirring of the fan and the hum of the air-conditioner
.
4. Somewhere, someone is thinking
that maybe this wasn't such a good idea
.
5. I'll always be
me!
6. My idea of a good time includes
spending time with H and the boys, going out with H somewhere to take pictures (when it isn't so hot) or simply curling up with a good book.
7. And as for the weekend, tonight I'm looking forward to
relaxing
, tomorrow my plans include
something or other
and Sunday, I want to
read and try to catch up on blogging
!
I 'found' quite a few tempting books while visiting blogs this past week.
The Gargoyle
by Andrew Davidson
The Perfect Summer: England 1911, Just Before the Storm
by Juliet Nicolson
The Witch's Trinity
by Erika Mailman
Playing Cards in Cairo
by Hugh Miles (reviewed by Lotus Reads
here
)
Three Shadows
by Cyril Pedrosa (graphic novel- love the cover!)(reviewed by Popin
here
)
Rivalry: A Geisha's Tale
by Nagai Kafu (reviewed by Popin
here
)
The Ruined Map
by Kobo Abe
Pedro Páramo
by Juan Rulfo (reviewed by Nymeth
here
)
and I'm quite tempted by the collector's edition of
The Tales of Beedle the Bard
by J.K. Rowling. Doesn't it look like fun?