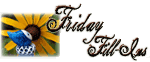 1.
The weather finally becoming comfortable, fall roses blooming, and the 24 hour Read-a-thon
are some of the things I'm most looking forward to in October.
2. Sometimes I
just need some quiet alone time
.
3.
I never thought I'd enjoy reading vampire novels
and that's why there is a saying, "never say never"!
4. When I'm down, I
just want to hide from the world
.
5.
When I'm at home, in front of my laptop
is where you'll find me most often.
6. A rainy day is good for
reading or having a movie marathon
.
7. And as for the weekend, tonight I'm looking forward to
relaxing
, tomorrow my plans include
whatever we end up doing
and Sunday, I want to
read
!
Just a few books added to my wishlist this week, so far anyway.
The Angel's Game
by Carlos Ruiz Zafón. It won't be out until late spring/summer 2009 in English (it's out now in Spanish I believe), but I was excited to hear that his second novel is a prequel to
The Shadow of the Wind
.
The Blackstone Key
by Rose Melikan. "...a complex and deadly plot involving ruthless smugglers, secret codes, and a dangerous network of spies and traitors..."
Danielle mentioned this
one recently and it sounds fun.
Hotel at the Corner of Bitter and Sweet
by Jamie Ford. "Set in the ethnic neighborhoods of Seattle during World War II and Japanese American internment camps of the era." Marcia of
The Printed Page
had
a good review
of this. It'll be published in January 2009.
Miss Pettigrew Lives for a Day
by Winifred Watson. I thought I'd added this to my wishlist when I first heard about it a while ago but apparently not, so thanks to Iliana for
mentioning it
again.