Some Japanese themed books that I've added to my wish list over the last little while.
Translucent Tree
by Nobuko Takagi. I'd never heard of this author before but she's apparently won several literary awards in Japan.
Tokyo Fiancée
- Amélie Nothomb. It's had mixed reviews but I thought
Fear and Trembling
was amusing so I'm curious what she has to say about Japanese cultural differences in this one.
Review in the Globe and Mail
.
The Commoner
- John Burnham Schwartz. I've actually had this on my wish list for a while, but I noticed that the paperback is out now, and it does have a very pretty cover.
The Love We Share Without Knowing
- Christopher Barzak. Just read
Nymeth's wonderful review
, and you'll understand why I have a feeling I'll be buying this one soon.
---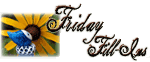 1. When I look to the left,
I see a stack of TBR books
.
2.
None of them
is the room that has the best view in my home.
Our neighbourhood is not pretty! We either look out at another apartment building, or the old factory across the street in front of our building.
3. Let it work
so I can have a good night's sleep
.
4.
If only travelling in Japan could be
done dirt cheap!
Then we'd probably see more of it.
5.
Voting
is a responsibility that all qualified citizens must share.
6. If you have any
good book recommendations
feel free
to share them
.
7. And as for the weekend, tonight I'm looking forward to
relaxing and curling up with a book
, tomorrow my plans include
staying home if I'm still feeling lousy
and Sunday, I want to
not be stuffed up and miserable anymore
!
(Don't mind me I'm just feeling sorry for myself. Nothing taking it easy with some hot tea and a good book won't help.)