Suggested by Janet
:
How about, "What's the worst 'best' book you've ever read — the one everyone says is so great, but you can't figure out why?"
I've mentioned it before, but one of the books that continues to stand out as one of the worst books I've read, even years later, but one that has many fans, is
Captain Corelli's Mandolin
by Louis de Bernières. It's one of the very few books where, when I finally managed to finish it, skimming the boring chapters, and being utterly annoyed with the ending, that I felt like reading it had been a complete waste of my time. I don't necessarily
adore
every book I read but I rarely really regret spending time on them, like I did in this case.
Not a passionate
hate
, but a very popular author that I just won't read anymore is Jodi Picoult. I've read 3 of her books. The first one I read was
The Pact
several years ago, and I think I didn't mind it at the time, but I really can't remember anything about it now. Next was
My Sister's Keeper
. The ending really frustrated me - such a cop out! And I didn't like the author's complaints, in online discussions at the time, about people who didn't 'understand' the mother in the story, getting all defensive and trying to force her interpretation on to the readers. An instance for me when the author's own personality put me off their work. A year or so later I decided to give her another chance since I still had another book of hers in my TBR stacks,
Plain Truth
. But I was again disappointed by what I thought was a very predictable, somewhat formulaic story. So, I know I'm very much in a minority, but Picoult is on my 3 strikes, you're out list. There are simply too many other books out there that I'd rather be reading.
What's your worst 'best' book?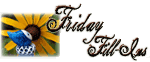 1. Why do we have to
work and sleep and do laundry and all the other things that take up too many hours of the day
?
2.
Feeding the boys, cleaning their litter box, playing with them
are now habits.
3. I have
enough unread books in the house to keep me occupied for several years.
But will I stop buying more? Hahaha.
4. (I couldn't think of one off the top of my head so I asked H what English phrase he had never heard before we moved to England).
He
had never heard the phrase "
bollocks
" and it
is pretty fun to say
.
5.
I'll probably just procrastinate
the way I
almost
always do.
6. How was I to know
that I just wouldn't be able to stop reading
.
7. And as for the weekend, tonight I'm looking forward to
going out for dinner with H
, tomorrow my plans include
something as yet undecided and most likely depends on the weather
and Sunday, I want to
relax and get ready for a busy week ahead
!
And a very kind thank you to
Blacklin
for passing on the
I Love Your Blog Award
to me. I'm simply chuffed! :) As per usual, I'm not going to pass this on to anyone else specifically, but I would really like to thank all of you who have continued to stop by and comment even though I haven't been returning the favour lately. I hope to get back into full blogging mode, not just posting on mine but reading and commenting on yours as well, soon. And when I do you'll be the first ones I visit, promise!