It's now 12:15 am, early Sunday morning in Japan, in Hour 4 of the Read-a-thon, and here's what I've accomplished so far.
Currently Reading:
The Graveyard Book
by Neil Gaiman
Time Spent Reading: 85 min.
Pages Read: 98
Books Completed: None yet.
Time Spent Blogging: I forgot to keep track exactly but probably about an hour.
Mini-challenges Entered: 2
Other Participants Visited: 3
Food/Drink Consumed: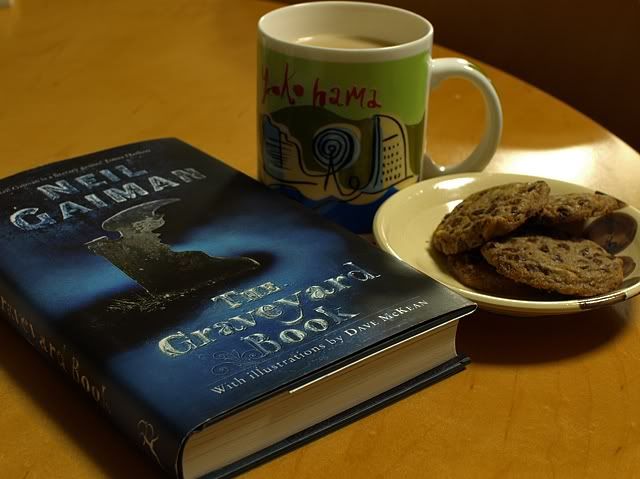 Mood: Already feeling that time is going way too fast, and I'm not getting nearly enough read. Plus I'm a bit distracted by the gas smell still all over our apartment. But for now it's back to Bod in the graveyard.