It's now 3 AM on Sunday morning here in Japan. I haven't been doing much reading at all since my last update almost 6 hours ago (really! 6 hours? Where does the time go?). I finished
The Hunger Games
and then spent longer than I should have looking at my shelves to come up with something for
Bart's Mini-challenge
. And then I've been round a few bloggers and cheerleaders to leave comments.
Actual Time Spent Reading (since last update)
: 70 min.
Pages Read (since last update)
: 88
Total Time Spent Reading: 6 hours 20 min.
Total Pages Read: 454
Books Completed: 1 (
The Hunger Games
by Suzanne Collins)
Food/Drink Consumed
: Just some iced green tea, water, juice - not all at once.
Other Activitie
s: The boys were demanding attention so I played with them for a bit.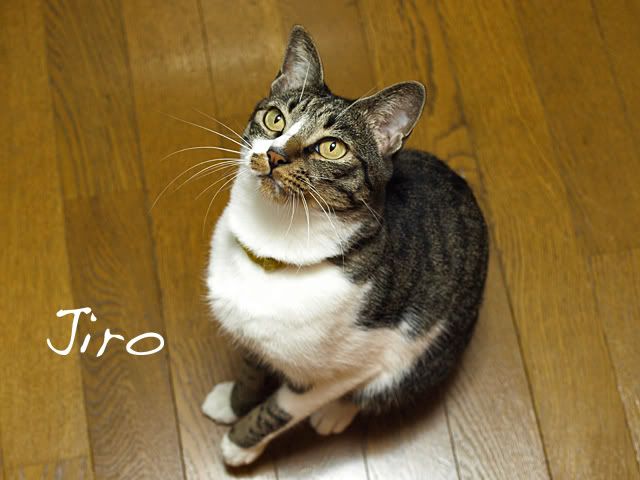 Random Fact
: H was away during the afternoon but he came back and was watching baseball on TV this evening so I took my book to the bedroom. As I get older, I seem to prefer reading in quiet. ;)
Mood
: Sleepy! My eyes are dragging down and feeling dry, and I'm having a hard time concentrating. So I'm going to take a book to bed with me but I don't think I'll last too long. My plan is to sleep for about 5 or 6 hours (I'll be setting my alarm) and then to spend a couple of hours on the computer catching up and cheering some of the other readers on. So don't expect to see me for several hours, but I will be back later. Hope everyone's having fun!
---
Mini-challenges completed (since last update)
:
Where in the World is the Read-a-thon?
- Added my location to the Google Map, the first one in Japan.
Bart's Mini-challenge
- Came up with a couple of possibilies:
Something might happen in the woods after dark
.