It's now 12:30 PM on Sunday afternoon here in Japan. Yikes! We're already into Hour 16 of the Read-a-thon! Only 8 more hours to go, guys! As you can see I'm up again after having a nice sleep. I slept a bit longer than I wanted to but the bed was so warm and comfy, it was hard to get up. I took
Mouse Guard: Winter 1152
with me to bed and I did manage to read for a while before I fell asleep. Then I finished the rest of it off while having breakfast a little while ago.
Actual Time Spent Reading (since last update)
: 70 min.
Pages Read (since last update)
: 180
Total Time Spent Reading: 7 hours 30 min.
Total Pages Read: 634
Books Completed: 2 (
The Hunger Games
- Suzanne Collins,
Mouse Guard: Winter 1152
- David Petersen)
Food/Drink Consumed: Tea and toast.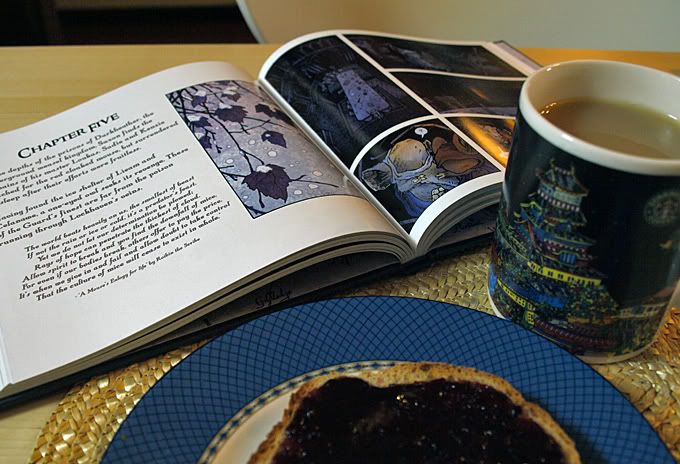 Other Activities: Zzzzzz.....
Mood: A little sad that I missed so many great mini-challenges. And still a little sleepy. I plan to spend another hour or so blog-hopping and then get back to reading.
---
Mini-challenge completed (since last update):
Wisdom of Age mini-challenge