A couple of books have arrived in my mailbox over the last week. The first is
Hell
by Yasutaka Tsutsui. You might remember that I recently read
Paprika
by the same author, which I read and reviewed courtesy of
Alma Books
. They then wondered if I'd be interested in trying another of his books and of course I said yes! Unexpectedly, they also sent along another copy of
Paprika
so expect a giveaway for that one at some point.
The second book, which only just arrived today, is
Her Fearful Symmetry
by Audrey Niffenegger. I actually ordered this at the beginning of October so I was getting worried about it as the books I order from The Book Depository usually arrive quite quickly. Anyway, I'm glad it's finally here, even though I don't have time to read it quite yet.
Mailbox Monday
is hosted by Marcia at The Printed Page.
---
So, has everyone recovered from the read-a-thon? As I mentioned, I didn't quite reach my goal of 1000 pages for this read-a-thon but it was certainly still a lot of fun to spend the weekend reading and blogging with over 300 other people from around the world! Thank you again to
Eva
,
Nymeth
,
Hannah
and
Trish
! And thank you to everyone who stopped by to cheer me on. Your comments were very appreciated!
In
Read-a-thon Update 5
yesterday, I mentioned that H decided to make some ice cream, and that I'd post a photo. Well, here it is... homemade
matcha
(green tea) ice cream. I know the bitter green tea powder is often an acquired taste for us foreigners but I love it! And it's such a fun colour!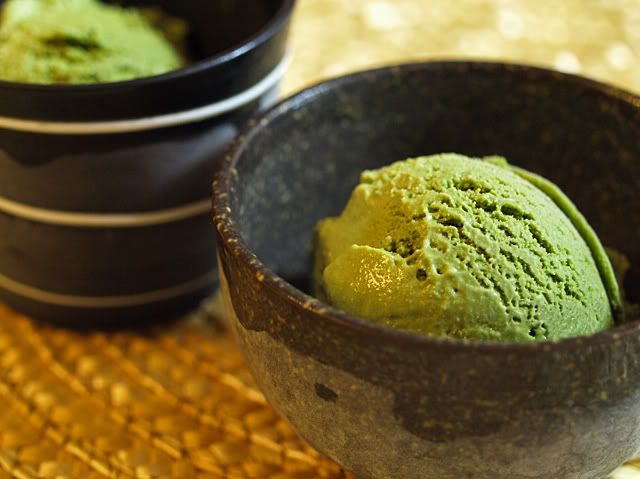 ---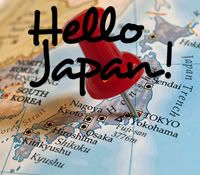 Also, a reminder that this is the last week of October, which means it's also the last week to get your links up for
October's Hello Japan! mini-challenge
, which was, in case you've forgotten, to read or watch something scary, spooky or suspenseful, and Japanese in origin. Even if you haven't done anything yet, you still have time. You could read a manga or a short story online, or watch a movie. And you don't have to do a full-fledged review, just tell us about what you read or watched. I'll be posting the round-up on November 1st, and announcing the November task shortly thereafter.
As well, the discussion of the first volume of
I Am a Cat
by Natsume Soseki, for our
Japanese Literature Read-along
group will take place on November 15th. Of course you can always join in the discussion anytime. The discussion for Volumes 2 and 3 will start on December 15th and January 15th respectively, so there's still plenty of time to grab a book if you'd like to read along with us. Gnoegnoe of
Graasland
was reading
I Am a Cat
during the read-a-thon and she has me really looking forward to it!