The current schedule for the
Japanese Literature Book Group
and the
Japanese Literature Read-along
group is as follows: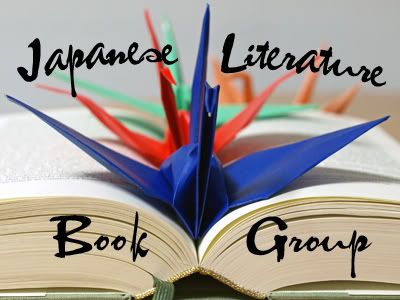 The discussion of
The Old Capital
by Yasunari Kawabata will start on Monday, November 30th. How is everyone doing? Talk about last minute, I'll be reading most of
The Old Capital
this weekend! If there is anyone else out there that hasn't started yet, you still have time.
Our next book will be
The Housekeeper and the Professor
by Yoko Ogawa, and the discussion for that one will be begin on January 25th, 2010.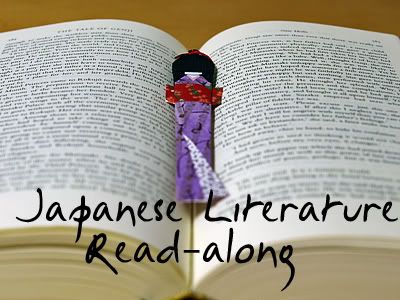 We are currently reading
I Am a Cat
by Soseki Natsume. We read
Volume One
for November 15th, and will be discussing Volume Two on December 15th, and Volume Three on January 15th. Volume One is the shortest of the three and you could still easily catch up if want to. You're welcome to join in the discussion any time.
(Slightly off topic, as it has nothing to do with books, but everything to do with cats, you have to check out this
amazing cat-friendly house
.)
The next book is tentatively set as
The Wind-up Bird Chronicle
by Haruki Murakami.
To give everyone a chance to find the books, I thought now would be a good time to select the next couple of books for either group. So what would you like to read in 2010? Are there any Japanese literature books that you've been wanting to read but haven't got around to yet? Or any titles that you've already read but would like to discuss with others? It might be fun to do some themed months later on but this time the nominations can be any genre or author. If you have one suggestion or many, please leave a comment with the titles. Then in about a week, I'll set up a poll so we can vote to choose our future group reads. How does that sound? If you have any questions, please let me know.
Also a reminder that if you're on Twitter, you can follow
@readingjapan
for updates on the reading groups, and any other Japanese literature news that comes up.
I was also recently able to join Google Wave (Thanks
Trish
!), a new platform that is kind of like email, instant messenger, and Google Docs all rolled into one. It's still in beta and as such is still invite only but I have a few invites to share. Quite a few book bloggers have joined up already, and there are quite a few different book-related discussions going on, so let me know if you'd like to join too. I'll dole out the invites first come first served. As Google Wave isn't restricted to 140 characters like Twitter is, we could perhaps discuss our group read titles further over there, and I've just started a Japanese Literature Wave for any general JLit discussion. Sound confusing? It is a little at the very beginning but it's pretty easy once you get started. And if you're not interested that's fine too. The main discussion will always take place right here.
OK, so get nominating those books you'd like to read.