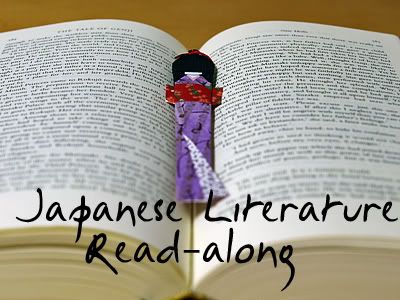 Welcome to the
Japanese Literature Read-along
discussion of Volume Two of
I Am a Cat
by Sōseki Natsume. I hope you're enjoying the book so far.
You'll have to forgive me, I've barely read anything over the last week so I'm very behind and still have not finished reading Volume Two of
I Am a Cat
. However, in the meantime, here are a few questions to get the conversation started. As always feel free to talk about any aspect of the story, or bring up any questions you had.
What do you think of Volume Two? How does it compare to Volume One?
Do you feel like you got to know the characters better in this section?
Do you have a favourite character? Least favourite?
Do you have a favourite scene from Volume Two?
(The scene in Volume One with the cat getting his teeth stuck in a rice cake and dancing around the kitchen still makes me chuckle when I think of it.)
What do you think of the cat's sometimes seemingly human actions or thoughts?
Do you think the location of the story is important or could it have taken place anywhere?
Is there any aspect of the story so far that strikes you as uniquely Japanese?
[Your Question Here...]
Reminder:
Comments may contain spoilers
from Volume One and Two, so please read at your own risk. If you have read on, please wait to discuss Volume Three until next month.
If you post about Volume Two on your own blog, please let me know and I'll update this post with any links. I'd also suggest clicking the box to subscribe to comments so that you will be notified when new comments are left on this post.
And just a reminder that you can follow
@readingjapan
on Twitter for updates on both the Read-along group and the Japanese Literature Book Group. For
I Am a Cat
, we've been using the hashtag #iamacat.
The following participants have shared their thoughts on Volume Two:
Paperback Reader
Graasland
Previous post:
'I Am a Cat' Volume One
The small print: Links in this post to Amazon (including book cover) contain my Associates ID. Purchases made via these links earn me a small commission. For more information visit my About Page.