Thank you to everyone who has joined in the discussions for our first Book Group selection,
The Old Capital
, and for those of you who are reading along with
I Am a Cat
. My apologies for not being a good host this month. December ended up being quite busy for me so I haven't been able to host or participate as much as I would like. [Note to self: Don't schedule any group reads in December next year.] However, I hope as the group finds its feet, it will grow and most importantly, that we can read some good books together next year.
Our current schedule is as follows: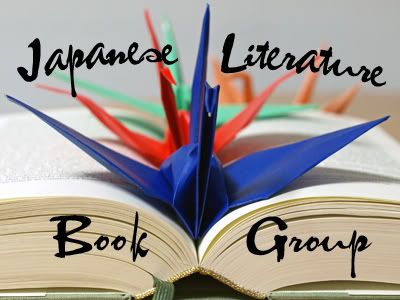 The Housekeeper and the Professor
by Yoko Ogawa
Discussion to begin January 25th.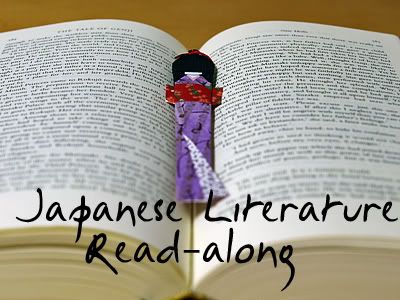 I Am a Cat, Volume Three
by Sōseki Natsume,
Discussion to begin January 15th. Is everyone ok with that? I know there are a couple of people who still need to catch up with Volume Two. As long as those who have kept to the schedule don't mind, I'd be happy to push the date back a little. Perhaps the end of January instead? Or even one month later, for February 15th? Volume Three
is
the longest of the three, so please let me know either way.
Then we will go ahead with
The Wind-up Bird Chronicle
by Haruki Murakami for our next selection, as a few people expressed interest and hopefully they still will once it comes up. Schedule to be determined, but it will be after we have finished
I Am a Cat
.
So now it's time to choose our future reads for both/either the Japanese Literature Book Group or as a Read-along. About a month ago I asked you to
nominate some Japanese literature titles
that you'd like to read. Thank you to everyone who left suggestions. Below are the books you recommended. Titles are linked to Amazon if you'd like to find out more about the books before making your selections. I'd pretty much like to read all of them myself but what I'd like you to do is vote for the
5 or 6 titles
you'd
most
like to read in 2010. Unless you want to start having the Book Group every month (I'd be willing to consider it if there was enough interest), our current pace means that we won't be able to read all of them next year, which is why you must choose the ones you're most interested in. I set up a poll in the right sidebar, so if you're reading this in a feed reader, please come by to my actual blog to vote on your preferred titles, or have your say by leaving a comment on this post. I'll leave the poll open for two weeks to give everyone who would like to join a chance to vote. Please let me know if you have any questions.
Some Prefer Nettles
- Junichiro Tanizaki
Quicksand
- Junichiro Tanizaki
The Makioka Sisters
- Junichiro Tanizaki
Kokoro
- Natsume Sōseki
The Temple of the Golden Pavilion
- Yukio Mishima
A Quiet Life
- Kenzaburō Ōe
The Silent Cry
- Kenzaburō Ōe
Silence
- Shusaku Endo
Goodbye Tsugumi
- Banana Yoshimoto
Kitchen
- Banana Yoshimoto
Battle Royale
- Koushun Takami
Dance Dance Dance
- Haruki Murakami
The Sound of the Mountain
- Yasunari Kawabata
The Pillowbook
of Sei Shōnagon
Train Man
- Hitori Nakano
The small print: Links in this post to Amazon contain my Associates ID. Purchases made via these links earn me a small commission. For more information visit my About Page.