I've mentioned it before that one of the main reasons I'd held off buying any
Persephone books
, even though I love the concept and the design, it was because I knew that once I started, I would want them all! But when Stacy of Book Psmith decided to organize a
Persephone Secret Santa
, I knew the time had come for me to finally become a Persephone collector. So it was with much excitement that I opened up the parcel from Persephone to find this inside.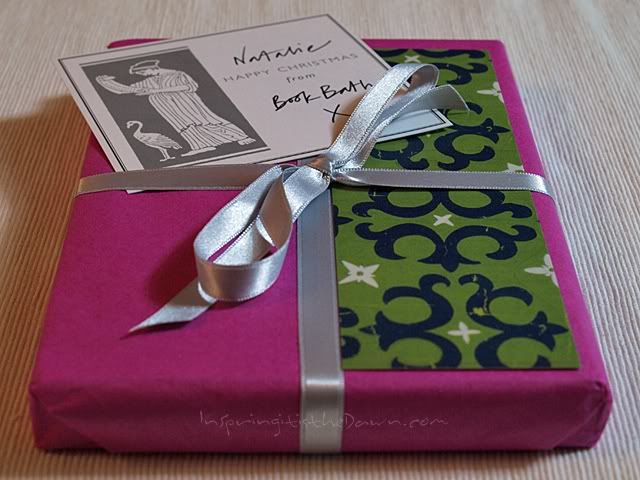 Even though the bookmark hinted at what was inside, I didn't open it right away. Instead I admired the wrapping, and simply revelled in the fact that I now had my very first Persephone! Well, tonight, with camera in hand, it was the moment to peel back that hot pink paper to reveal the contents...
Little Boy Lost
by Marghanita Laski.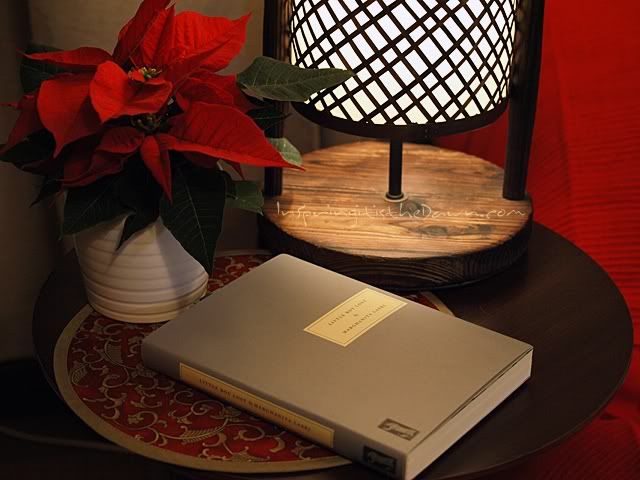 Thank you so very much to my Secret Santa, Karen of
Book Bath
. I couldn't have been more thrilled with your choice, and I can't wait to read it. In fact, can I tell you a funny coincidence? This is the very title that I ordered for my Santee! When I was browsing the site, I decided on this one because it sounded so fabulous, and I'd also heard some very good things about it from other bloggers. I so wanted to order one for myself as well but knew I should wait until after the Secret Santa exchange, but in my mind I determined that it would definitely find a home on my shelves next year. Well, you should've seen the delighted smile on my face when I opened the package! So really, you made the perfect choice! Thank you. I will always remember you for giving me my very first Persephone. And thank you to Stacy for making it happen.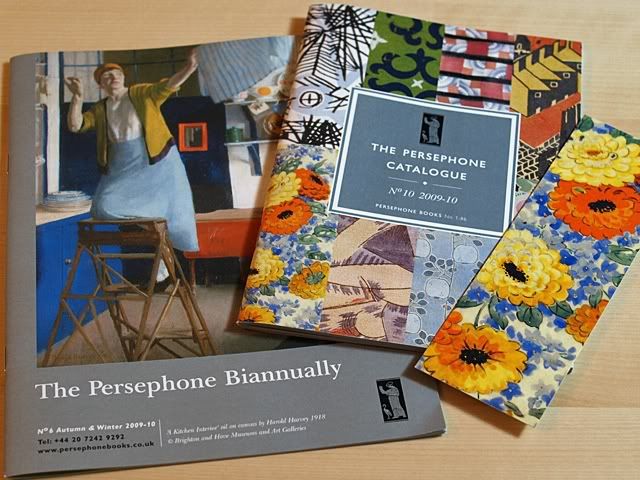 The catalogue arrived not too many days after the parcel and as I expected, I'm now coveting pretty much the whole library. Ah well, there are certainly worse things to desire.
Did you get a Persephone book for Christmas? Which one was your first?