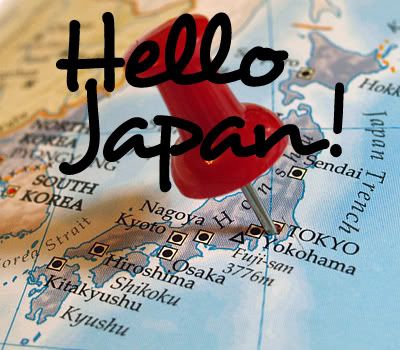 Well,
December's Hello Japan! mini-challenge
to
choose a temple or shrine in Kyoto and share what you learned about it
, was a bit of a fail. I'm guessing it was a combination of lack of interest and lack of time, being that it was a busy month for many with the year end holidays. Even I didn't get around to posting what I'd wanted to, despite the best of intentions. I still plan to though, once I get some other posts wrapping up 2009 out of the way. So I really appreciate the 4 of you that took the time to participate in December's mini-challenge. You're the best!
Harvey at
Book Dilettante
shared some photos of
a visit to Heian Jingu shrine
.
Sakura at
chasing bawa
posted about one of her mother's favourite temples,
the beautiful Zen temple, Nanzen-ji
, and an interesting character associated with it.
Velvet at
vvB32 Reads
was intrigued by
the "demon king" said to be enshrined at Kurama-dera
.
Gnoe at
Graasland
virtually visited two Kyoto temples, Kōdai-ji and Jizō-in
.
Kyoto really is a beautiful, fascinating place, and I hope you all get a chance to visit someday.
With fewer participants, the odds were very good regarding the prize, but there could still only be one recipient. So the winner of the December prize of the Kyoto bookmarks is ...
... Gnoe!

Please send me your mailing address and I'll get those in the post for you.

***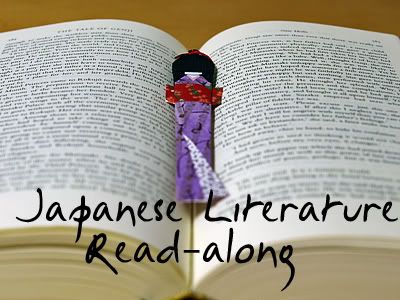 For the current
Japanese Literature Read-along
of
I Am a Cat
, in response to my asking whether anyone would like or mind pushing the discussion date of volume 3 back a little, the consensus seems to be that it would be appreciated. So I've gone ahead and extended it to February 15th, one month later. I've also put up the schedule for our next read-along selection,
The Wind-up Bird Chronicle
, which will now be starting in March. The rest of the schedule for the read-alongs and the
JLit Book Group
will be announced once the poll concludes in about a week. So if you haven't yet, don't forget to
vote for the Japanese literature titles you'd like to read in 2010
.
The small print: Links in this post to Amazon contain my Associates ID. Purchases made via these links earn me a small commission. For more information visit my About Page.