It figures that just when I finally get over my blogging funk, I don't have any time to actually blog! This week has been super busy and I feel like I've barely been home all week, but I'm so glad to finally be out from under those oppressive grey clouds. Actually feeling cheerful, and energized. And I feel so much lighter. The mind really is a powerful, and dangerous thing. I haven't had a chance to reply to your comments yet (will do so this weekend) but I truly appreciate all your support. Thank you so much. You guys are the best!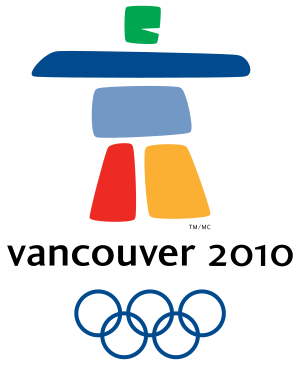 The Olympics have also been a distraction. I've kind of surprised myself at how much I've been enjoying the Olympics this time around. I haven't watched all that many events in entirety but little snatches here and there and I got completely caught up in the figure skating, especially the men's and women's singles. It can be kind of frustrating being in a country that is not your home country during the Olympics. Understandably, each country focuses on its own athletes, but that often means you're out of luck if you want to watch some other event. I barely watched any of the Beijing Olympics because many of the sports that Canada was competing in, there weren't any Japanese athletes in those events so those events didn't get any coverage here. Rowing, for example. And it's hard to find ways to watch online internationally, that either don't require downloading some strange software and/or aren't incredibly dodgy. So I suppose luckily for me, this time, there seemed to be Japanese athletes in a wide variety of events. Anyway, I've been feeling quite patriotic, cheering on the Canadian athletes. I may not have lived there for quite a few years now but I am still a Canadian at heart. And proud of it! :)
I have so many books that I want to read, of all genres, but I'm especially looking forward to reading more Japanese literature this year. Did you see my
recent acquisitions
? Not to mention all the other JLit already residing in my To Be Read piles. Regarding the
Japanese Literature Book Group
and Read-alongs, I hope you know I'm always happy to hear your suggestions, or concerns. I'm still figuring out the best way to host these discussions, and welcome your ideas. To that end, it's been mentioned to me that having the Japanese Literature Book Group and
Japanese Literature Read-along
group with overlapping schedules is simply too hectic. You can see the current schedules by clicking on the links in this post, or the appropriate tabs above. Originally I assumed that no one would want to take part in ALL the discussions so having the two groups allowed for more variety to pick and choose. On the other hand, I really don't want anyone to feel left out, or stressed out. So to address that, I've set up a poll in the right sidebar. (If you're reading this in your feed reader, please click through to the actual site to vote in the poll). Basically I'd like to know if you think we should keep the schedules as is (at least for this year, and re-evaluate for next year), or change it so that there is less conflict. I'm just going to leave the poll open for a few days, until Tuesday of next week, and please only vote if you plan to take part in at least one Japanese literature discussion here this year. That said, I'd really appreciate your input. Thanks!
What have I been reading in the meantime? My reading this month has unfortunately been soooo slooowwwww. All I can say is thank goodness at least for manga. It's supposed to be rainy and wet pretty much all weekend so I'm hoping to spend some quality time with my nose stuck in a book, and devote some time to the blog. Also just relax, recover from my busy week, and maybe watch a movie or two.
And speaking of movies, a reminder that the Hello Japan! mini-challenge for February is to watch a Japanese film. I'll be doing the monthly round-up on Monday but there's still time to pop in, or rent, a DVD this weekend. Check out
February's Hello Japan! post
for details, and the prize you could win for taking part.
Have a great weekend!
The small print: Links in this post to Amazon contain my Associates ID. Purchases made via these links earn me a very small commission. For more information visit my About Page.