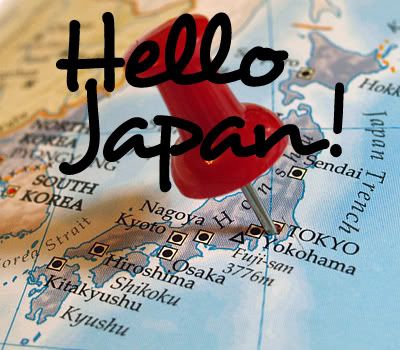 February's mini-challenge
was
to appreciate Japanese film
, which you did, featuring a variety of different genres.
Teresa
's submission:
My son owns the DVD of "Linda Linda Linda" and had been wanting me to watch it, so this was a perfect month for me to do so. It's a funny, sweet movie about 3 high school girls who need to find a singer for their band in order to perform in the school's festival, which is happening in 3 days! In a quirky teenage way, they recruit a Korean exchange student who doesn't know much Japanese to learn the 3 songs by The Blue Hearts that they've chosen to play. The movie is strong on characterization (not so much on plot, which is fine with me) and is true-to-life to the way teenagers live, work, play and have friendships. I liked it a lot.
Sakura of
chasing bawa
watched the movie Goemon
.
Although I felt the film could have been a little shorter, I'm just nit-picking because I enjoyed it tremendously and urge you to watch Goemon if you can, especially if, like me, you happen to like alternative historical fantasies. Although fleshed out with various legends, Kiriya's film is based on actual events in Japanese history. Just in a way you've never seen before.
Kristen M. of
We Be Reading
had a
Studio Ghibli movie-watching marathon
!
Though time-consuming, this has been a wonderful project and I really appreciate Studio Ghibli more now that I have watched all of these films together. I don't love them all and, in fact, there are some that I probably won't ever watch again, but they all have value for one reason or another. And it was a different experience to watch some of our favorites and really focus on the fact that they are Japanese films.
Michelle of
su[shu]
watched Toni Takitani
, based on the short story by Haruki Murakami.
The movie is a very quiet one, and it's not something that I think everyone would enjoy. I rather liked it, and I left the movie with a floating sensation, like I had just been to this really far place and back.
ibeeeg at
Polishing Mud Balls
watched Departures and Spirited Away
.
February's mini-challenge was to appreciate Japanese film. I can say, without a doubt, that is exactly what I did.
Velvet at
vvB32 Reads
watched Steamboy
.
I selected this film because I've enjoyed Japanese animation in the past and wanted to see the marriage of anime and steampunk.
Earlier this month I
watched The Professor and His Beloved Equation
, based on the book
The Housekeeper and the Professor
by Yoko Ogawa, and which we discussed for the
Japanese Literature Book Group
last month. A lovely story in both book and movie form.
And on another topic, this month Travis from
Over a Hedge
returned to December's mini-challenge and posted some
Scenes from The Old Capital
. If you haven't already, check out his photos of Kyoto, that accompany some of the scenes from the novel.
I know real life can get in the way sometimes, and the months can pass by far too quickly. You're always welcome to let me know if you've posted on a previous month's mini-challenge, even after that month is over, and I'll include the link in the next monthly round-up. After all, there's no time limit on sharing our experiences about all things Japanese.
Well, now for the February prize. I put all of your names into random.org, and I have to say I'm really pleased with the result, as I think she really deserves this month's prize. Not that you all don't but you know what I mean, and I hope you'll agree. And thank you to everyone for taking part in the challenge this month. I hope you'll continue to watch and enjoy Japanese films when you get the chance. So, the winner of the pack of
Spirited Away
playing cards is ...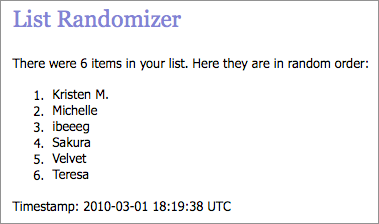 ... Kristen M.
Congratulations!
If you're wondering what the March mini-challenge will be, it will be posted tomorrow. I hope it'll be a fun one.
The small print: Links in this post to Amazon contain my Associates ID. Purchases made via these links earn me a very small commission. For more information visit my About Page.