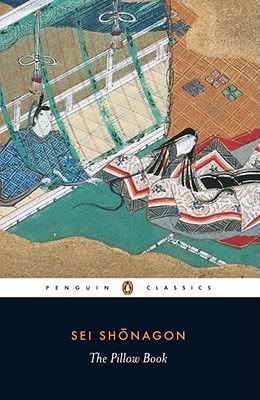 This week we're looking at entries 71 to 80 in the McKinney translation of
The Pillow Book
of Sei Shōnagon. However, as always I've included the corresponding entry numbers in the Morris version too, when possible, for anyone reading along with that version. For more information on the different translations, please visit the
'Pillow Book' Friday
page. Don't hesitate to jump in anytime, whether you've read along from the start, or not. Or if you're not reading along because you've read the book previously. It's the kind of book that can easily be dipped into here and there, and I'd love to hear your thoughts on Sei's rants and musings.
Week Eight
McKinney: Entries 71 - 80 (p. 61 - 75)
Morris: Entries 47 - 54 (p. 83 - 99)
[71] Rare things
Morris (47):
Rare things
A son-in-law who's praised by his wife's father. Likewise, a wife who's loved by her mother-in-law.
A person who is without a single quirk. Someone who's superior in both appearance and character, and who's remained utterly blameless throughout his long dealings with the world.
You never find an instance of two people living together who continue to be overawed by each other's excellence and always treat each other with scrupulous care and respect, so such a relationship is obviously a great rarity.
Two women, let alone a man and a woman, who vow themselves to each other forever, and actually manage to remain on good terms to the end. [McKinney, entry 71]

[72] Our apartments in the Long Room are a marvellous place. With the upper shutters raised, there's a good breeze, and it's wonderfully cool in summer.
Morris (48):
The women's apartments along the gallery...
[73] When her Majesty was in residence in the Office of the Empress's Household, we all found the view of the garden grove, sunk in its aura of depth and antiquity, and the rather intimidating towering roofs, wonderfully impressive. The Inner Chamber was said to be haunted...
Morris (49):
It was during one of Her Majesty's periods of residence...
[74] Things later regretted
[75] Things that look enjoyable
[76] The day after the Litany of Buddha Names, the hell-painting screens are taken to the Empress's quarters, and His Majesty gives her a viewing of them.
Morris (50):
On the day after the Naming of the Buddhas...
[77] When Secretary Captain Tadanobu heard certain baseless and ridiculous rumours that were circulating concerning me, he set about abusing my name quite horribly.
Morris (51):
The Captain First Secretary, Tadanobu...
[78] The following year, towards the end of the second month, Her Majesty moved to the Office of the Empress's Household.
Morris (52):
On the twenty-fifth of the Second Month in the following year...
[79] When one's returned home on a visit and a senior courtier or someone of the sort comes to call, it would seem that there's gossip and criticism.
Morris (53):
When I stayed away from the Palace...
[80] Things that create the appearance of deep emotion
Morris (54):
Things that give a pathetic impression
My thoughts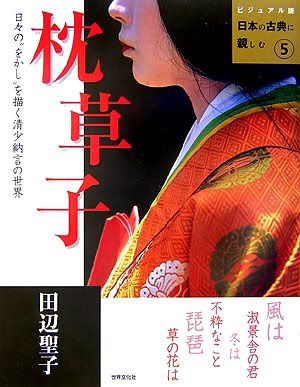 Entry 71, a few items from which I've copied above, is yet another good example of Sei's keen eye for human nature, and the fact that human behaviour hasn't changed all that much over the last 1000 years. Heian era Japan really wasn't all that different from the 21st century, the world over.
Otherwise, this week's entries are mostly accounts of various events, gatherings and conversations that occurred during Sei's time at court. Unlike the basic human actions and emotions that she describes elsewhere, daily life in Heian Japan was very different from nowadays. One aspect of that is the various taboos and restrictions, what we might call superstitions. I find them fascinating though. Imagine not being able to leave your house on a particular day, or not being able to travel south another day. It almost sounds like someone with OCD, doesn't it?
The next day, there was a letter from Secretary Captain Tadanobu. 'I made a pilgrimage to Kurama last night,' it read, 'but owing to a directional taboo this evening, I'm returning by a different route." [McKinney, entry 78]
At the beginning of entry 79, there is a throw-away comment that I couldn't help but chuckle at. Sei says about the fact that there is often a lot of gossip and criticism if she receives certain visitors at her home, "
I don't let this annoy me, since after all I'm not exactly renowned for my modesty and prudence.
" LOL. That's putting it mildly! It's what makes Sei writing so amusing though, and I suppose at least she realizes how critical she can be.
Things that create the appearance of deep emotion - The sound of your voice when you're constantly blowing your runny nose as you talk.
Plucking your eyebrows. [McKinney, entry 80]
I can just picture a woman contorting her face, can't you? However the reference to blowing one's runny nose made me pause as, at least in modern Japan, that is considered very bad manners. One should NOT blow one's nose in public. Rather, you should sniffle. It shows endurance. And it drives me absolutely crazy during hayfever season or if I'm stuck beside someone with a cold in the train. I just want to hand them a kleenex and say, "Blow your nose already!" I've gotten used to the sound of slurping while eating, especially noodles and soup, which is considered the proper way to eat them. But I will never get used to the sniff, sniff, sniffing.
What are some of your pet peeves?
Or what Sei might call 'Annoying things' and make a list. (See next week's reading).
For next week
McKinney: Entries 81 - 90 (p. 75 - 94)
Morris: Entries 55 - 62 (p. 99 - 116)
[81] After our visit to the Guard Office...
Morris (55):
Then a few months after our visit to the Guard-house...
[82] Once when Her Majesty was in residence...
Morris (56):
Once when Her Majesty was residing in the Empress's Office...
[83] Splendid things
Morris (57):
Splendid Things
[84] Things of elegant beauty
[85] When Her Majesty provided the Gosechi dancers...
[86] Another elegant sight is...
[87] At the time of the Gosechi Festival...
[88] One day His Majesty brought along a biwa...
Morris (58):
One day when the Emperor visited Her Majesty's rooms...
[89] I remember an occasion before the blinds of Her Majesty's apartment...
Morris (59):
A group of senior courtiers...
[90] Infuriating things
Morris (62):
Annoying Things
Please note that I couldn't find the equivalent in the McKinney for Morris entries 60 and 61.
Previous posts
:
Week One (Entries 1-10)
Week Two (11-20)
Week Three (21-30)
Week Four (31-40)
Week Five (41-50)
Week Six (51-60)
Week Seven (61-70)
Happy reading!
The small print: Links in this post to Amazon contain my Associates ID. Purchases made via these links earn me a very small commission. For more information please visit my About Page.