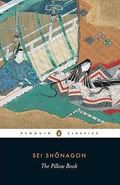 This week we're looking at entries 61 to 70 in the McKinney translation of
The Pillow Book
of Sei Shōnagon. However, as always I've included the corresponding entry numbers in the Morris version too, when possible, for anyone reading along with that version. For more information on the different translations, please visit the
'Pillow Book' Friday
page. Don't hesitate to jump in anytime, whether you've read along from the start, or not. Or if you're not reading along because you've read the book previously. It's the kind of book that can easily be dipped into here and there, and I'd love to hear your thoughts on Sei's rants and musings.
Week Seven
McKinney: Entries 61 - 70 (p. 57 - 60)
Morris: Entries 42 - 46 (p. 80 - 82)
[61] Bridges
[62] Villages
[63] Plants
Morris (42):
Herbs and Shrubs
[64] Flowering plants
Photo credit:
jhassy
The bush clover - I love the sight of those graceful stems with their deeply coloured flowers, weighted with the dew, drooping so languidly in ample sprays. [McKinney p. 58]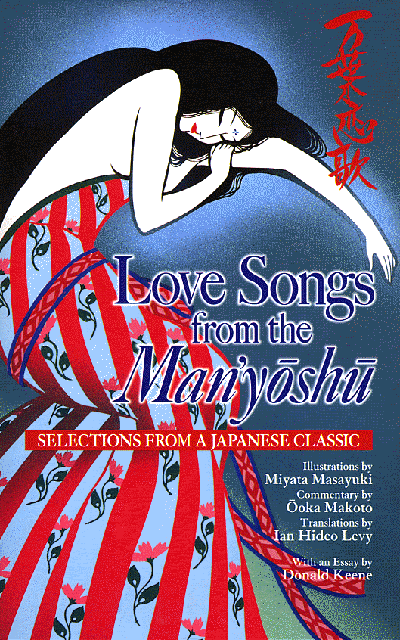 [65] Poetic anthologies
- The
Man'yōshū
. The
Kokinshū
.
Click on the links to read more about these two classic anthologies on wikipedia.
[66] Topics of poetry
Morris (43):
Poetic Subjects
[67] Disturbing things
A child who's still too young to talk throws his little head back and bursts into tears, and won't let anyone pick him up and comfort him. [McKinney p. 59]
[68] Things that can't be compared
Morris (44):
Things that cannot be compared
Summer and winter. Night and day. Rainy days and sunny days. Laughter and anger. Old age and youth. White and black. People you love and those you hate. The man you love and the same man once you've lost all feeling for him seem like two completely different people. [McKinney p. 59]
[69] Summer provides the most delightful setting for a secret assignation.
Morris (45):
To meet one's lover summer is indeed the right season.
[70] A man comes calling, perhaps for some intimate conversation...
Morris (46):
A lover's visit is the most delightful thing in the world.
My thoughts
I don't really have much to say about this week's entries. They were all quite short, and for me personally, I didn't enjoy them as much as some of her other entries. They were missing her usual snark, which is just so amusing to read. She still made some nice observations about nature, and the seasons, but again, not as memorable as some of her other entries. I have much higher hopes for the next 10 entries though as many of them are longer episodes, and I enjoy reading those for a look at the customs and culture of the time. Plus some of the items in her lists, that I noticed while skimming through the next section, already had me chuckling. So I expect to have more to say next week.
Just for amusement sake, how about a quick game instead? In entry [68], Sei lists many opposites as
Things that can't be compared
. If you had to choose just one, which would it be?
Summer and winter
. Winter, definitely. I still love, and miss snow. Cozy wool sweaters. Hot chocolate. Curling up in front of a wood fire. Summer in Japan is hot, humid and for me, miserable. Spring and autumn are lovely seasons here but that wasn't the question, was it?
Night and day
. Night. I'm such a night owl. I'm still trying to change my sleeping schedule to get to bed earlier but it's hard. I like the peace and quiet at night. Just me and the computer or a book.
Rainy days and sunny days
. Sunny days, for the most part, although rain can be quite soothing, and the freshness in the air
after
a rain is always pleasant.
Laughter and anger
. Laughter, absolutely. I don't like being angry and even when I do get angry, it usually dissipates quickly. Our two silly cats make me laugh on a daily basis, and always cheer me up. Laughter really is the best medicine.
Old age and youth
. Youth. Everything seemed more dramatic then but in actuality, it was all so much easier. I don't think I ever want to get old. Plus I'd love to still look and weigh what I did in high school!
White and black
. Black, it is slimming after all. ;) And I'm constantly removing white cat hairs off of my dark coloured clothing. So white is often seen as an unwelcome colour in our house. I often wonder why I ever agreed to getting an all-white cat!
How about you? Which would you choose?
For next week:
McKinney: Entries 71 - 80 (p. 61 - 75)
Morris: Entries 47 - 54 (p. 83 - 99)
[71] Rare things
Morris (47):
Rare things
[72] Our apartments in the Long Room...
Morris (48):
The women's apartments along the gallery...
[73] When her Majesty was in residence...
Morris (49):
It was during one of Her Majesty's periods of residence...
[74] Things later regretted
[75] Things that look enjoyable
[76] The day after the Litany of Buddha Names...
Morris (50):
On the day after the Naming of the Buddhas...
[77] When Secretary Captain Tadanobu...
Morris (51):
The Captain First Secretary, Tadanobu...
[78] The following year, towards the end of the second month...
Morris (52):
On the twenty-fifth of the Second Month in the following year...
[79] When one's returned home on a visit...
Morris (53):
When I stayed away from the Palace...
[80] Things that create the appearance of deep emotion
Morris (54):
Things that give a pathetic impression
Previous posts
:
Week One (Entries 1-10)
Week Two (11-20)
Week Three (21-30)
Week Four (31-40)
Week Five (41-50)
Week Six (51-60)
Happy reading!
The small print: Links in this post to Amazon contain my Associates ID. Purchases made via these links earn me a very small commission. For more information please visit my About Page.