A couple of weekends ago, when the cherry blossoms were in full bloom, we went to a small town not too far from where we live to see a well-known weeping cherry tree at the local shrine. It was very tall and quite impressive.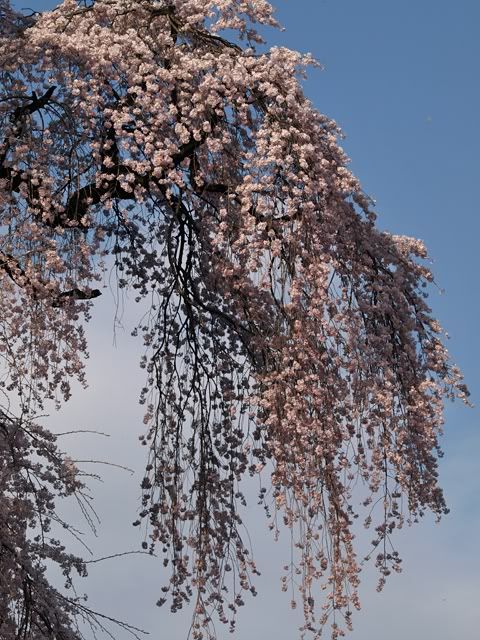 There are apparently over 100 varieties of cherry trees in Japan. The weeping cherry, or
shidarezakura
in Japanese, is one of my favourites, but really I think I love them all!
Do you have any cherry trees near where you are?