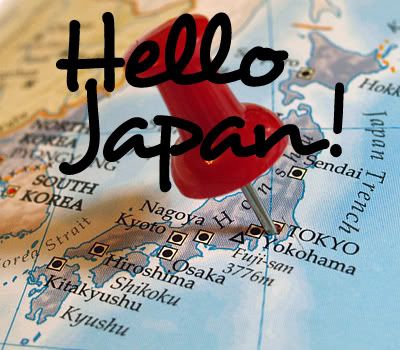 Hello Japan! is a monthly mini-challenge focusing on Japanese literature and culture. Each month there will be a new task which relates to some aspect of life in Japan. Anyone is welcome to join in any time. You can post about the task on your blog. Or if you don't have a blog, you can leave a comment on the Hello Japan! post for the month. Everyone who completes the task will then be included in the drawing for that month's prize. For more information, just click on the Hello Japan! button above, or if you have any questions please feel free to email me at inspringthedawn AT gmail DOT com.
May's Topic
The Japanese certainly love their baseball, and sumo, to name a couple. And the news is full of reports during any international competition, like the recent Olympics, as the whole country pins their hopes on the Japanese athletes. There are of course many other Japanese traditional sports, and Japanese athletes competing around the world. So the Hello Japan! mini-challenge for May is all about sport, specifically Japanese sports, and Japanese athletes.
Our topic this month is thanks to a suggestion made by
Novroz
. If there is a specific topic you'd like to see as a future Hello Japan! mini-challenge, please just let me know. I always welcome your ideas.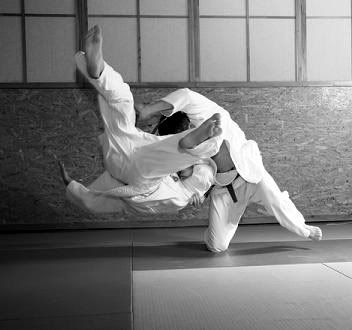 May's Task
This month's task is to
appreciate Japanese sport, and/or Japanese athletes
. Your post could be about a traditional Japanese sport like sumo, judo, karate, or any of the other Japanese martial arts. Have you ever seen a sumo bout? Learned judo? How about eaten typical sumo wrestlers' food, like
chanko nabe
? Or you could read a book, or research some stats, about a Japanese sport, or athlete. On the other hand, your post could be about any Japanese athlete(s) regardless of the sport. There are some Japanese baseball players in the Major League, like Ichiro who plays for the Seattle Mariners, as one example. You could watch a live game, or on TV. Or otherwise get as creative as you like, as long as it has something to do with Japanese sport, or Japanese athletes.
May's Prize
One person who participates in the mini-challenge this month will be selected at random to receive sumo-inspired toy. I thought this set of spinning tops, made to look like sumo wrestlers, was very cute. The idea is to spin both of them at the same time, and one should push the other out, like in a sumo match. ;)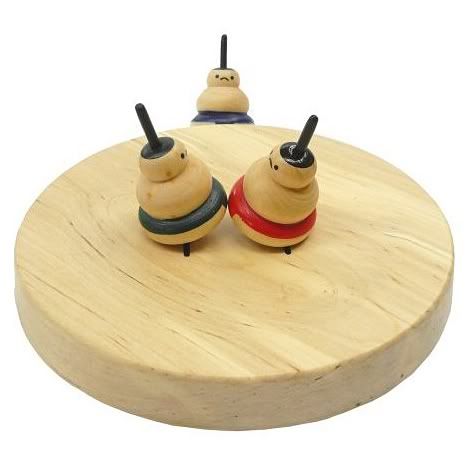 To be eligible for the prize, you must complete this month's mini-challenge and provide a link to your post. If you don't have a blog, you can leave a comment with the details on this post, or email me at
inspringthedawn AT gmail DOT com
. You are welcome to post more than once and add the links below. I love it when you are enthusiastic about a topic! However, each participant will receive only one entry per month. It doesn't matter if you've won previously, you're eligible each month that you participate. Please let me know if you have any questions.
Once you have
completed the task
, don't forget to come back here to add your link to the Mr. Linky below. Please submit the link to the
actual post
, not just to your top page, and please only submit links to posts relating to the Hello Japan! task for this month. All other links will be deleted. Thank you for your understanding.
Have fun!
The small print: Judo image: source unknown. If you are the copyright holder, please let me know so I can credit it accordingly.