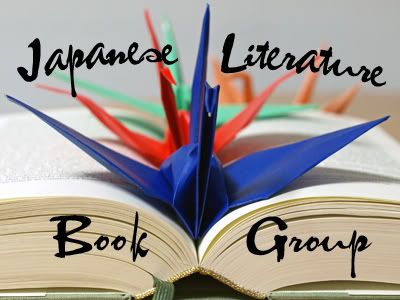 I realise this is rather short notice but please note that the
Japanese Literature Book Group
schedule has changed. Originally we were to begin the discussion of
Silence
by Shusaku Endo next Monday, the 10th of May. I'm a bit swamped this month though, and knew I would have to rush through the book, so when I mentioned in passing, on my
Sunday Salon: New York, New York
post, the possibility of pushing the discussion date for
Silence
to June, the only correspondence I received was in favour of moving the date. So, in keeping with the usual JLit Book Group scheduling of the last Monday of the month,
the new discussion date for Silence by Shusaku Endo will be
June 28th
. I do apologise for any inconvenience. However, I hope that this delay will allow more people to participate, and if you were previously undecided, here is a short blurb to perhaps entice you to read along with us. It should prove to be an interesting read, and an interesting discussion. I hope you'll join us!
From the back cover:


Shusaku Endo is Japan's foremost novelist, and Silence is generally regarded to be his masterpiece. In a perfect fusion of treatment and theme, this powerful novel tells the story of a seventeenth-century Portuguese priest in Japan at the height of the fearful persecution of the small Christian community.
And a few reviews:
(click on the links to read the full reviews)
RobAroundBooks
:
A remarkably eloquent and sympathetically penned novel which not only recounts a brutal period in Japan's history, but also gives a voice to the thousands who paid the ultimate price for their Christian beliefs. If you only read one novel this year then please make it Silence.
Polishing Mud Balls
:
Silence is a story of love, misery, faithfulness, pain, questioning, doubting, courage, redemption, and despair while at the same time challenging. [...] Silence is a powerful story.
My Friend Amy
:
A lot of times when listening to a moving or beautiful song, I get goosebumps. I can't recall a book giving me the goosebumps before. This book gave me goosebumps.
Also, Martin Scorsese has apparently signed on to make a film based on the book. At the moment it is not expected to be released until 2013, but you know you want to read the book before seeing the movie!
Please let me know if you have any questions.
The small print: Links in this post to
The Book Depository
(including book cover) contain my Affiliate ID. Purchases made via these links earn me a very small commission. For more information please visit my About Page.