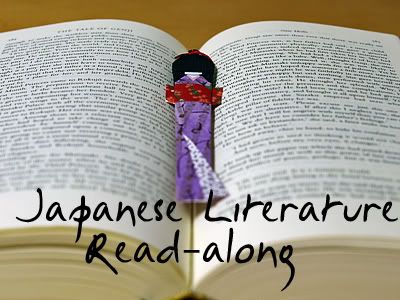 A day late but welcome to the discussion of Book Three, the third, and last, part of our 3-month read-along, of
Haruki Murakami's The Wind-up Bird Chronicle
.
Book Three: The Birdcatcher (October 1984 to December 1985)
takes us from page 339 up to the end, page 607 in the Vintage trade paperback, both the US and UK editions. For more information about the book, please refer to
The Wind-up Bird Chronicle - Book One Discussion
post.
Please feel free to discuss any of the questions below that interest you, or bring up any other questions or comments that you have about Book Three in particular, or the story as a whole. Anyone is welcome to join in the discussion whether they've been reading along, or have read the book some time previously. However, for anyone who has not yet read to the end of the book,
please be aware that the questions and comments may contain spoilers
.
Discussion Questions
First some general questions:
What did you think of Book Three? Were you surprised by anything that happened?
Do you have any favourite passages, or scenes, from Book Three?
What did you think of the new characters that were introduced in Book Three?
Overall, what do you think of the translation?
How does The Wind-up Bird Chronicle compare to other Murakami books or stories that you've read?
Or, if this was your first experience with Murakami, will you read more?
The following questions were taken and adapted from
The Wind-up Bird Chronicle: A Reader's Guide
by Matthew Strecher:
What role does Cinnamon play in the story?
Who is the "man without a face" in the unconscious hotel?
How do the narratives concerning Japan's past history impact on the present narrative of Toru and Kumiko?
What do you think the wind-up bird represents? Is the bird "fate," or perhaps just a bad luck charm? Is it possible to read it in a more positive light? Toru offers two possible interpretations - one in which the bird "winds the springs of the world," and another in which it presages doom. Which reading is more accurate?
The following discussion questions taken and adapted from the
Random House Readers' Group Reading Guide
:
In The Wind-up Bird Chronicle Toru's first-person narrative is interspersed with oral history and dialogue as well as a few passages from other points of view. Why do you think that Murakami chose to structure the book in this way and chose these uses of perspective? How important are these other lives which are woven into the story and what effect to they have on the protagonist?
At the end of The Wind-up Bird Chronicle, Toru still believes the mysterious underworld, accessible only from the well, to be real. Do you find the ending satisfactory? How does it affect your overall picture and comprehension of the story?
(Your question here...)
I'm still reading, with a little bit more to go, but I am quite sad that it is coming to an end. I've very much enjoyed revisiting this epic tale of Murakami's and look forward to continuing my Murakami journey. Thank you to everyone who read along and joined in the discussions. I hope you enjoyed it! I'll be back soon to comment myself, and in the meantime, here are also a couple interesting bits of
Wind-up Bird
related news.
A new
special edition of The Wind-up Bird Chronicle
has recently come out from Harvill Secker to celebrate "100 years of quality international writing". Mine just arrived on Friday and looks so pretty on my Murakami shelf!
And did you know that there will be a
live production of The Wind-up Bird Chronicle
? I can't imagine how they will bring this story to the stage but would very much love to see it! If anyone gets a chance to see it, please do report back.
For more on this book, or any of Murakami's other titles, check out
Exorcising Ghosts
, a Murakami site with links to many online reviews, and other resources in English.
The following have shared their thoughts on
The Wind-up Bird Chronicle
:
We Be Reading
(Book One)
We Be Reading
(Book Two)
We Be Reading
(Book Three)
Polishing Mud Balls
(Book One)
Dolce Bellezza
(review)
su[shu]
(review)
If you have posted about Book Three on your own blog, or the book as a whole, please leave a link in the comments and I'll add it here.
Previous posts:
The Wind-up Bird Chronicle Discussion - Book One
The Wind-up Bird Chronicle Discussion - Book Two
Also a reminder that the next book will be
The Makioka Sisters by Junichiro Tanizaki
. An Austen-esque story of sisters in post-war Japan. I loved this book when I first read it a few years ago and hope you'll consider joining us in reading it.
The story is divided into 3 'books' with each section at approximately 150 to 200 pages. We'll be looking at one book a month so it's easily something you could add in to your other reading plans for the summer months. The schedule is as follows:
Book One - July 15th, 2010
Book Two - August 15th, 2010
Book Three - September 15th, 2010
For more information on the Japanese Literature Read-along schedule, please visit the
Japanese Literature Read-along
page.
The small print:
Links in this post to Amazon (including book cover) or The Book Depository contain my Associates or Affiliates ID respectively. Purchases made via these links earn me a very small commission. For more information please visit my About Page.