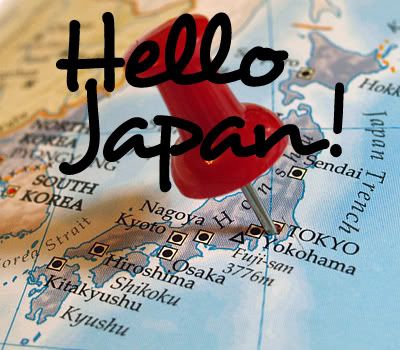 Thank you to everyone who took part in the
Hello Japan! mini-challenge
last month.
May's Hello Japan! task
was to appreciate Japanese sport, and/or Japanese athletes, and we had some great submissions. What with preparing for my trip to New York, being away for a week, and recovering (I'm still getting over the jetlag), I didn't end up posting anything for the May topic, but I love that those who did covered a variety of different sports!
Novroz of
Novroz' Favorite Things
told us about
one of her favourite Japanese athletes, Norifumi Abe
, who competed in Grand Prix motorcycle racing.
Tony of
Tony's Reading List
shared a fond memory of watching sumo
, in particular a bout between 'The Old Man' and Musashimaru. You'll have to read his post to find out how it turned out.
Teresa
's May mini-challenge submission:
This was not hard for me. I'm a baseball fan, am aware of the Japanese players on the MLB teams (esp Fukudome on the Cubs) and would've watched the games on TV anyway, which I did yesterday, as I saw the Cubs (and Fukudome) beat the Florida Marlins (barely) yesterday.
I remembered an Ichiro quote book that my son owns, so I got it out of his room and read it yesterday. It's called "Baseball is Just Baseball" The Understated Ichiro and was complied by David Shields. It's a small, slight book, only 120 pages with not much text on each page, but the quotes by Ichiro are priceless. They cause you to chuckle and to think.
I learned a couple new things about Ichiro in the very short introduction. I already knew that his name means "number one son" but didn't know he was the second-born son in his family. (I wonder what his older brother thinks about that!) I also learned that he started going by his first name, because his team in Japan (the Orix Blue Wave) already had 3 players with the surname of Suzuki.
This book was published in 2001, the year Ichiro was a rookie in the U.S. It'd be great one day to have an updated version of this book. He's still playing for the Seattle Mariners (I was lucky enough to see him play twice in 2008 when my husband and I visited Seattle and to see him reach 1800 major-league career hits) so there are years more of quotes for someone to compile!
Gnoe of
Graasland
shares what she learned about
The Art of Aikido
, after watching a demonstration last month.
Sakura of
chasing bawa
posted about the traditional
ōendan, or male cheerleading squads
seen at live baseball or other sporting events. Check out the video links she included in her post.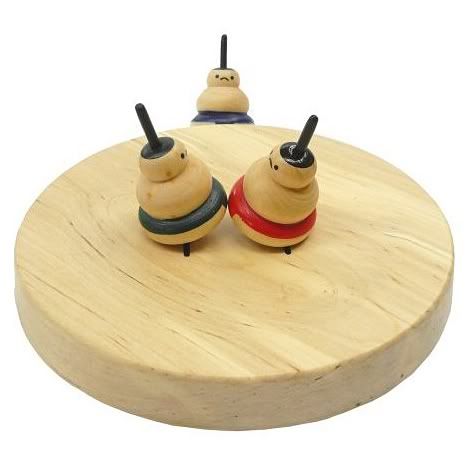 May's Prize was this wooden sumo toy. Everyone who submitted a post or comment, and was mentioned above, was eligible for the prize. I input the names into random.org, and the winner, rather appropriately, is
Tony
! Congratulations! I'll get it in the post to you soon.
Stay tuned, the June mini-challenge will be up soon.
---