Welcome to the
Japanese Literature Book Group
discussion of
Silence
by Shusaku Endo
.
About the author
"Shusaku Endo (遠藤 周作) was born in Tokyo in 1923, but his parents moved shortly after to live in Japanese-occupied Manchuria. When his parents divorced in 1933, Endo returned to Japan with his mother to live in her hometown of Kobe. His mother converted to Catholicism when he was a small child and raised the young Endo as a Catholic. Endo was baptized in 1935 at the age of 12 and given the Christian name of Paul.
Endo studied French literature at the University of Lyon from 1950 to 1953. His books reflect many of his childhood experiences. These include the stigma of being an outsider, the experience of being a foreigner, the life of a hospital patient, and the struggle with tuberculosis. However, his books mainly deal with the moral fabric of life. His Catholic faith can be seen at some level in all of his books, and it is often a central feature. Most of his characters struggle with complex moral dilemmas, and their choices often produce mixed or tragic results."
*Information courtesy of Wikipedia. For more, visit Wikipedia's
Shusaku Endo
page.
**Author image: found
here
, source unknown
About the book
Winner of the
Tanizaki Prize
in 1966.
Silence (沈黙,
chinmoku
), is the story of a Jesuit missionary who secretly enters Japan in the seventeenth century during the persecution of
Kakure Kirishitan
("Hidden Christians"). "Written partly in the form of a letter by its central character, the theme of a silent God who accompanies a believer in adversity was greatly influenced by the Catholic Endo's experience of religious discrimination in Japan, racism in France and debilitating tuberculosis."
Translated into English by William Johnston.
*Information courtesy of Wikipedia. For more visit
Wikipedia's Silence page
.
Discussion Questions
The questions below are simply a guide to get the discussion going. Feel free to pick and choose, and answer those ones that interest you. Plus if you have any other questions or thoughts on the book, please don't hesitate to bring them up. For anyone who hasn't yet read the book, please be warned that the
questions and comments may contain spoilers, so please proceed at your own risk!
The following five questions were taken from the
IAM Readers Guild
Discussion Guide: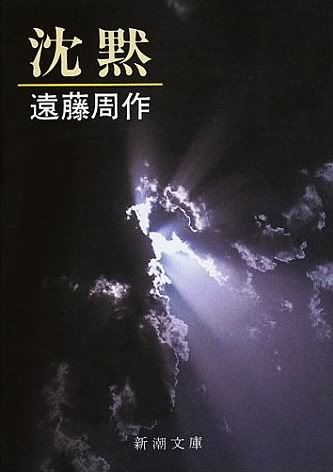 What were your initial impressions of the story and the style of writing?
Which characters did you like or dislike? Which characters did you identify with? Has your impression of the book evolved since you finished reading it?
What function does Kichijiro (the traitor) serve in the novel? Do you know anyone like his character? Have you ever felt like him?
In some ways, Silence is a book about West meeting East. How do those two cultures interact in the book? How do you feel about the interaction?
Rodrigues's character is based on a real person - Giuseppe Chiara, a
missionary who secretly entered Japan with nine others in 1643. What, in the
end, does Rodrigues's apostasy mean for the people to whom he ministered?
How closely does it match your idea of apostasy? How do you think you would
have acted if you were in Rodrigues's shoes?
Why is the book called "Silence"? Who is silent? What significance does that
silence have? Discuss some of the meanings of the word "silence" in the book.
The following questions come from the
BookRags Study Guide
: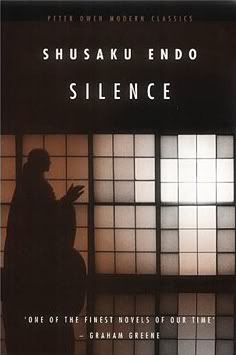 How does the Japanese persecution of Christians compare to other religious persecution in different countries?
Endo's book is considered a novel. What impact does this classification have on the significance of the story?
In Chapter Five, Monica, one of the peasant captives, says that they do not fear death because they would welcome the paradise of Heaven. Rodrigues is upset with her description of Heaven. Why do you think he reacts this way?
And a few more from me for good measure:
In the book, Japan is often referred to as a "bottomless swamp" where Christianity simply rots and dies. Ferreira says of the Japanese Christians: "The Japanese till this day have never had the concept of God; and they never will." (p. 149) He goes on to say, "The Japanese are not able to think of God completely divorced from man; the Japanese cannot think of an existence that transcends the human." (p. 150)
Do you agree that because of this the Japanese are not true Christians? Is it possible to believe in a different version of God and still be Christian?
Rodrigues is repeatedly urged to step on the fumie, simply as a formality. So why does Rogrigues refuse? Can an act of apostasy truly be feigned?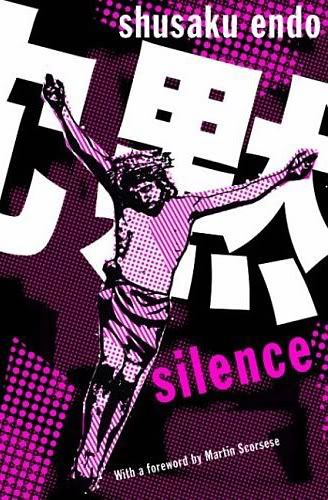 Now having read the book, are you interested in seeing the new movie adaptation by Martin Scorsese when it comes out next year, I believe? Apparently Daniel Day-Lewis, and Benicio Del Toro have already signed on to be in the movie. Do they fit your image of the characters in the book? Who would you cast in the movie?
What did you think of the translation? Did it read smoothly?
Have you read anything else by Endo? Do you want to?
[Your question here]
I don't think I need to say this, but please be respectful of everyone's opinions. As this book deals primarily with Christianity and faith, and is impossible to discuss fully without referring to religion, please remember that while me may not share the same beliefs, it's through discussion that we can learn from each other. Any outright, disrespectful comments will be deleted.
Silence
reviewed by:
Dolce Bellezza
Rebecca Reads
Polishing Mud Balls
My Friend Amy
Rob Around Books
1morechapter.com
The Reading Life
If you've also reviewed
Silence
, let me know and I'll link to it here.
Let the discussion begin!
The small print: Links in this post to Amazon contain my Associates ID. Purchases made via these links earn me a very small commission. For more information please visit my About Page.
---