I know I've been back from New York for a week and a half already but I'm only now finally over the worst of the jetlag and starting to get back in the swing of things. Yes, it's taken me this long to recover. Every day in New York was busy from morning to night and I guess I'm just not young anymore! So yes, jetlag is my excuse, and I'm sticking with it!
H and I arrived on the Saturday afternoon before Book Expo America, which gave us about 3 days to explore the city and check out some of the sights before the main bookish event. However, instead of doing all the sightseeing photos in one long post, I've decided to dole them out over the next couple of weeks. So watch out for those. And I've started putting together a BEA post so that'll be up soon too.
First up, one of the first places we saw (after the airport and our taxi ride into Manhattan, of course). Our hotel was just a couple of blocks around the corner from Times Square so it was the first place we headed after we got settled in. And nothing quite says New York and Times Square like the
Naked Cowboy
!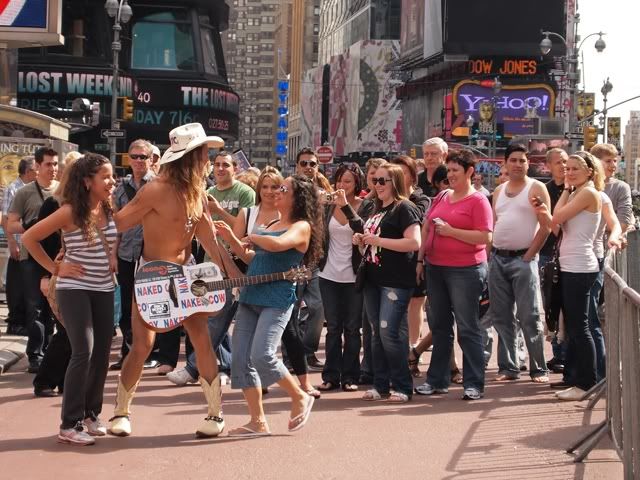 Or the juxtaposition of fast food, neon, and a horse-drawn carriage.
And people. Lots of people at any time of day.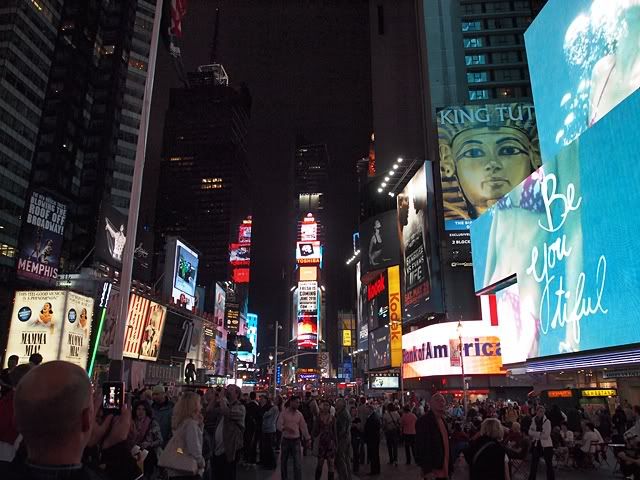 There were also a lot of policeman in and around Times Square. Standing guard. On horseback. And just generally watching.
The small print: Photos were taken by me and are copyright. Don't steal! It's bad karma.
---