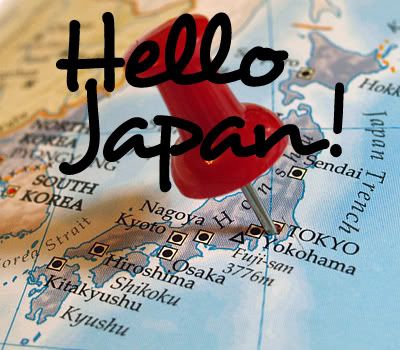 Thank you to everyone who took part in the
Hello Japan! mini-challenge
last month.
June's Hello Japan! task
was to to read, or otherwise enjoy, manga.
Novroz of
Novroz' Favorite Things
has been reading manga for 19 years(!) and tells us about some of her
first manga discoveries
. She also posted on
manga-related cosplay
, with pictures. And a
Top 5 list of her favourite manga of all time
.
Bellezza of
Dolce Bellezza
watched a couple of anime
that have also been adapted into manga.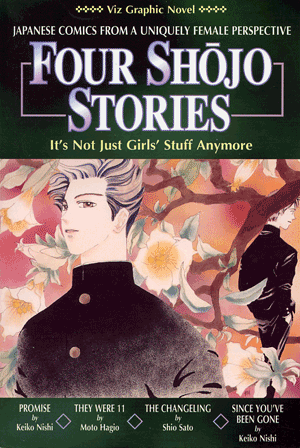 Teresa
's June mini-challenge submission:
I got my son to recommend something I might like. He suggested "Four Shojo Stories" (an anthology of four unrelated stories) as some of the stories are character-driven, and he knows I like that.

Though graphic novels are not something I normally read, I did find these interesting, even the two science-fiction stories -- "They Were 11" by Moto Hagio (a classic, according to the introduction) and "The Changeling" by Shio Sato. Sci-fi is another genre I'm not usually drawn to, but these stories provided food for thought, dealing as they did with other worlds' and beings' philosophies and lifestyles.

The first and last stories of the anthology ("Promise" and "Since You've Been Gone"), both by Keiko Nishi, are 'realistic' (even considering a somewhat supernatural friend in the former), one having to do with a teenager dealing with her widowed mother's behavior and the other about a philandering husband's behavior in the aftermath of an earthquake, and more to my taste, as they focus on the emotional lives of the characters in stories that are personal yet universal.

All in all, I enjoyed reading each one and found the collection as a whole quite entertaining.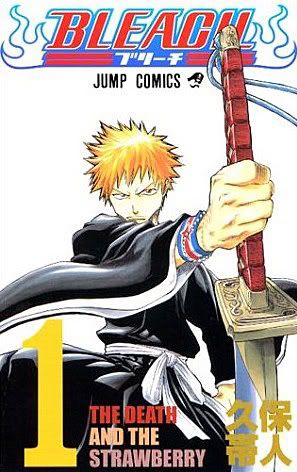 Sakura of
chasing bawa
posted about some of the
manga series she's read or currently reading
.
Kristen M. of
We Be Reading
tried out a new-to-her
manga series, Mushishi
.
Mee of
Bookie Mee
posted about her favourite manga of the 80s and 90s, and
THE one manga everyone should read
.
sumit
's contribution:
MANGA is a topic for me!
Manga, especially shojo manga (manga for girls)
was one of my passions in high school days.
I felt, at that time, I could not live without them.

There were so many good
shojo manga, at that time, 70 and 80s.
(It was like Rock Music scene of late 60s and 70s)
Some manga became more than comics:
they became art, and influenced not only children but also adults. Banana Yoshimoto's
passion for Shojo Manga is famous.

One of my favorite authors is Moto Hagio.

Unfortunately most of her manga translated
into English are out of print.
You can take a look at the reviews at Amazon.com

For the people who have never read her,
I recommend, "A, A prime"

If you are interested in her, there is a very good
through interview of her by Matt Thorn,
who studies and also translates manga into English
http://www.matt-thorn.com/shoujo_manga/hagio_interview.php
In June I read and posted my review of
volumes 9 and 10 of the Emma series
. I have a couple more manga reviews pending and should have them up in the next week, so watch out for those.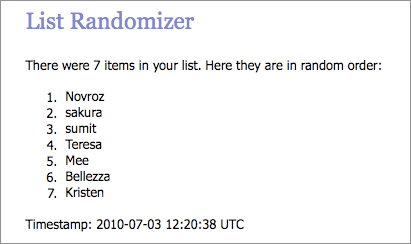 The prize for June was one volume of the manga of your choice. Everyone who submitted a post or comment, and was mentioned above, was eligible for the prize. And the winner, as decided by random.org, is
Novroz
. In case you were wondering, and as you can see above, you don't get any extra entries for posting more than once, but luck was with her, and nice how it worked out. Congratulations, Novroz! I'll be in touch soon to find out which manga you'd like.
Stay tuned, the July mini-challenge will be up soon.
The small print: Links in this post to Amazon contain my Associates ID. Purchases made via these links earn me a very small commission. For more information please visit my About Page.
---