Welcome to the
Japanese Literature Book Group
Discussion of
Battle Royale
, the novel, by Koushun Takami.
About the Author
*
Koushun Takami was born in 1969 in Amagasaki near Osaka and grew up in Kagawa Prefecture of Shikoku, where he currently resides. After graduating from Osaka University with a degree in literature, he dropped out of Nihon University's liberal arts correspondence-course program. From 1991 to 1996 he worked for the prefectural news company Shikoku Shinbun, reporting on various fields, including politics, police reports, and economics. Although he has an English teaching certificate, he has yet to visit the United States. Mr. Takami is currently working on his second novel.
About the Book
*
From the back cover:


Koushun Takami's notorious high-octane thriller envisions a nightmare scenario: a class of junior high school students is taken to a deserted island where, as part of a ruthless authoritarian program, they are provided arms and forced to kill until only one survivor is left standing. Criticized as violent exploitation when first published in Japan - where it became a runaway best seller - Battle Royale is a Lord of the Flies for the 21st century, a potent allegory of what it means to be young and [barely] alive in a dog-eat-dog world.
Battle Royale
, completed after Takami left the news company, was rejected in the final round of a literary competition sponsored by a major publisher due to the critical controversy it provoked among jury members. With its publication in Japan in 1999, though,
Battle Royale
received widespread support, particularly from young readers, and became a best seller.
Battle Royale
was serialized as a comic, made into a feature film in 2000, and has been translated into ten languages including English. A decade after its initial release,
Battle Royale
continues to be a cult favorite in Japan and in other countries around the world.
*Author and Book information from the
Haika Soru
(an imprint of Viz Media) paperback edition [ISBN: 9781421527727]
Discussion Questions
**
The questions below are simply a guide to get the discussion going. Feel free to pick and choose, and answer those ones that interest you. Plus if you have any other questions or thoughts on the book, please don't hesitate to bring them up. For anyone who hasn't yet read the book, please be warned that the
comments may contain spoilers, so please proceed at your own risk!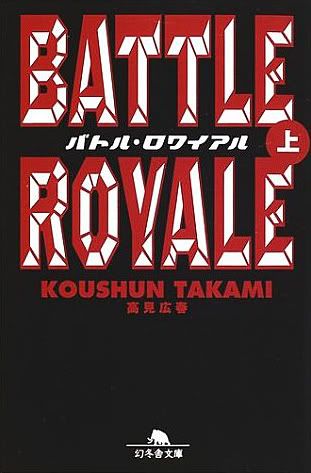 What did you think of Battle Royale? What did you personally like or dislike about the book? What kind of person would you recommend this book to?
What did you think of the translation? Did it read smoothly?
Do the characters seem real and believable? To what extent do they remind you of yourself or someone you know? Did you empathise with them and their plight?
How do the characters change or evolve throughout the course of the story?
What was unique about the setting of the book and how did it enhance or take away from the story? Would the book have been different if it had taken place in a different time or place?
Did certain parts of the book make you uncomfortable?
What specific themes did the author emphasize throughout the novel? What do you think he or she is trying to get across to the reader?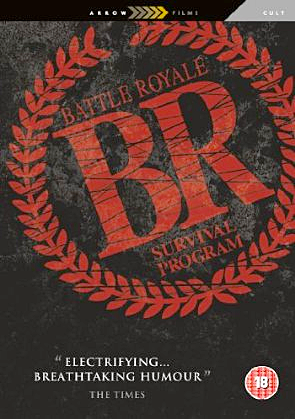 Have you seen the film? Or read the manga? If so, how do they compare? If not, would you like to?
Have you read The Hunger Games
by Suzanne Collins? If so, how do they compare? How are they different? Do you prefer one over the other?
How does
Battle Royale
compare to other books in the dystopian genre that you've read?
Did the book end the way you expected? Were you satisfied with the ending?
**Some questions taken from
The Reading Club
and About.com's
General Book Club Questions for Study and Discussion
.
Battle Royale
has been reviewed by:
My Friend Amy
S. Krishna's Books
Medieval Bookworm
Polishing Mud Balls
Bookmarked!
Novroz' Favorite Things
Let me know if you've also reviewed it and I'll add your link here.
The small print: Links in this post to Amazon contain my Associates ID. Purchases made via these links earn me a very small commission. For more information please visit my About Page.
---