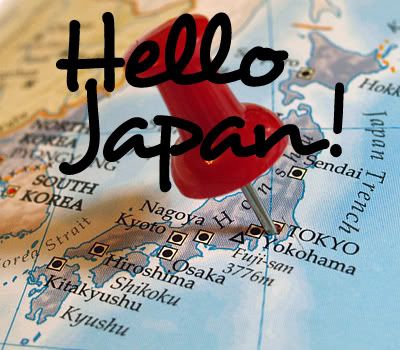 Thank you to everyone who took part in the
Hello Japan! mini-challenge
last month.
July's Hello Japan! task
was to read, write, or otherwise appreciate, haiku. Quite a few of you were inspired to write your own haiku. Well done!
Magical Mystical Teacher
wrote a
lovely summer haiku
.
Novroz of
Novroz' Favorite Things
shared some
Japanese Death Poems
.
dhitzunako of
across dhitz universe
created
a beautiful "Haiku Buru-buru"
. Then dhitzunako also made some fun
haiku riddles
relating to Japanese drama, games, and so on. Do you know the answers?
sumit
mentioned a different translation of the famous Basho haiku about the frog, the ancient pond, and "the sound of water":
Listen
a frog jumped into
an ancient pond
On that note I found a site that lists
31 different translations
of this particular haiku! Which one do you like the best?
Travis of
Over a Hedge
came up with a
haiku inspired by the 30 year anniversary of Terry Fox's attempted cross-country run
Tony of
Tony's Reading List
wrote a fun Murakami-inspired haiku.
Murakami book
A cold winter morning. What?! -
Not another cat!
Bellezza of
Dolce Bellezza
shares a couple
haiku inspired by 'the colors and flavors of summer'
.
Teresa
's submission to the July challenge is this haiku that she wrote:
On hot dusk-dark grass
The blue heron startles back
Feathers dripping oil

It was inspired by a blue heron that I see on my walks in my neighborhood near Lake Pontchartrain (which is near the Gulf Coast of Louisiana, but not on it). Thankfully, 'my' heron and my area haven't been directly affected by the recent oil spill, but when I see 'my' heron and the birds around here, I think of the wildlife that has been harmed.
Rebecca of
Rebecca Reads
also wrote a haiku tinged with sadness,
a haiku to say goodbye
, at least for a little while.
Litera of
Litera-tour
spent some time reading about
Bashō and his poetry
.
I posted a
haiku by Bashō
along with a photo I took a couple of years ago, as well as some
cat haiku
from a book called
Catku: What is the Sound of One Cat Napping?
.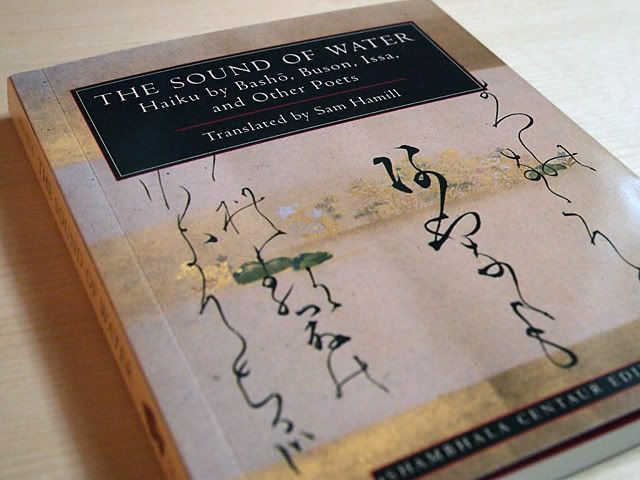 The prize for July was this little book,
The Sound of Water: Haiku by Bashō, Buson, Issa, and Other Poets
. Everyone who submitted a post or comment, and was mentioned above, was eligible for the prize. And the winner, as decided by random.org, is
Teresa
. Congratulations!
Stay tuned, the new mini-challenge will be up soon.
The small print: Links in this post to Amazon contain my Associates ID. Purchases made via these links earn me a very small commission. For more information please visit my About Page.
---