**Please scroll down for the list of upcoming
dates and topics**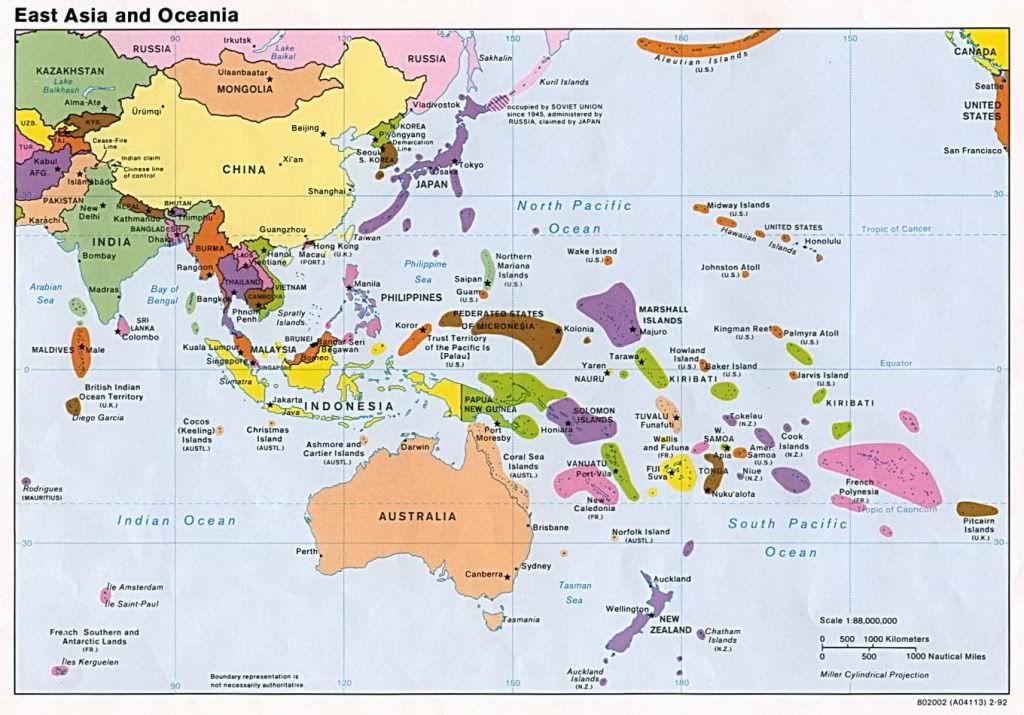 Last weekend while hanging out on Twitter,
@justaddbooks
,
@Margreads
, and I were lamenting the fact that most of the book blogger related Twitter chats are scheduled at times when we're snuggly tucked up in our beds. Feeling a little left out, we decided instead to start our own book chat at a time more suitable for those of us over here on this side of the world. Hence the
South Pacific Book Chat
(hashtag
#spbkchat
) was born. You don't have to live in the South Pacific though, and yes I know Japan isn't technically in the South Pacific either, but we're in similar time zones so I'm tagging along anyway. And it doesn't really matter where you live, anyone anywhere in the world is welcome to join in as we chat about all things bookish.
The plan is to have a weekly chat lasting approximately 2 hours. However there's no obligation to stay for the full 2 hours, feel free to just stop by for as long as you like or are able to. For our first chat this week it'll be an open discussion and we'd also like to hear your ideas for topics you'd like to discuss. At the end of this week's chat we'll decide on a topic for the next chat, and go on from there.
So when is it? We'll be having our first chat tomorrow, on Thursday evening, the 12th of August, and would love for you to stop by. It'll start at 8PM in Japan (JST), 11PM in New Zealand (NZDT) and depending where you are in Australia sometime from 7PM to 9PM or so. In other parts of the world this works out to 12 Noon in London, 7AM in New York, and 4AM in Vancouver. You can convert that to your local time at
timeanddate.com
. (As this will be our first chat we're trying out this block of time and can adjust it a little bit if needed).
Marg
and
Maree
have both already announced the chat on their blogs, which you can see by clicking on their names just above. And if you have any questions, don't hesitate to get in touch with any of us.
So if you're on Twitter (or even if you're not maybe this will encourage you to give it a try), I hope you'll join us! What better way to spend a Thursday night (or afternoon, or morning) than chatting about books and reading with other people who love books and reading!? See you then!
UPDATE 8/16
: Our first #spbkchat last week went well. We had quite a few people stop by and we've come up with some topics to discuss over the next few weeks and months. This week, on August 19th, we'll be focusing on Japan! Yay! So be sure to come by and chat about your favourite Japanese books and authors.
We've also decided to move the start time back an hour to hopefully accommodate more people. So it will now begin on Thursday evening at
6PM in Western Australia, China, and the Philippines, 7PM in Japan, 8PM in Sydney, and 10PM in New Zealand
. Elsewhere in the world this corresponds to
11AM in London, 12 Noon in Amsterdam, 6AM in New York, and 3AM in Vancouver
. Do join us if you can!
UPDATE 8/21
: Our second #spbkchat on the 19th of August was a great discussion of all kinds of Japanese authors and books, and even a side discussion of Russian lit. Thanks to everyone who joined us! The new time seemed to work out well so we'll stick to it, and we hope that you'll continue to stop by to chat about all things bookish. Please see below for a list of the dates and topics of upcoming chats.
*****
South Pacific (and Asian) Book Chat Schedule
Note: (October 2010) Due to Daylight Savings beginning in New Zealand and parts of Australia, there has been a slight change in the time for some places.
Current times listed below.
The #spbkchat takes place on
Thursday evenings
on Twitter starting at:
5
PM in Western Australia (Perth)
5PM in China
6PM in Japan
8PM in Eastern Australia (Sydney, Melbourne)
10PM in New Zealand
.
Elsewhere in the world this corresponds to
9AM in London, 10AM in Amsterdam, 4AM in New York, and 1AM in Vancouver
.
You can check your local time at
timeanddate.com
.
Please use the hashtag
#spbkchat
, and if you miss a chat you can always read the transcript afterwards at
http://wthashtag.com/Spbkchat
.
August 12, 2010
- General book chat
August 19, 2010
- Japanese literature
August 26, 2010
- New Zealand literature
September 2nd, 2010
- Most anticipated Fall/Spring releases
September 9th, 2010
- Australian literature
September 16th, 2010
- Raising your book blogging profile
September 23rd, 2010
- Non-English literature (as suggested by
hennaotoko
)
September 30th, 2010
- General book chat
October 7th, 2010
- Spooky reads
October 14th, 2010
- Book reviews/recommendations (and where you get them - Papers? Blogs? etc)
October 21st, 2010
- International Book Blogging/Blogging outside the US
October 28th, 2010
- General book chat
November 4th, 2010
- Your To-Be-Read Pile(s)
November 11th, 2010
- Sports books
November 18th, 2010
- Australian YA
November 25th, 2010
- General book chat
December 2nd, 2010
- Buying books for gifts
December 9th, 2010
- Crime fiction
December 16th, 2010
- Christmas reads
December 23rd, 2010
- General book chat
December 30th, 2010
- Best books of the year
January 6th, 2011
- New Year Reading resolutions
January 13th, 2011
- Burma/Burmese literature
January 20th, 2011
- Ebooks and availability
January 27th, 2011
- Australia Day
Further dates/topics to be announced.
*Map courtesy of the University of Texas Libraries,
The University of Texas at Austin
.
---