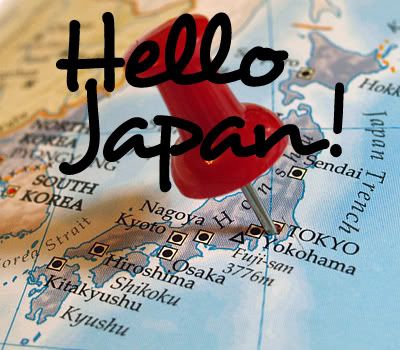 Hello Japan! is a monthly mini-challenge focusing on Japanese literature and culture. Each month there will be a new task which relates to some aspect of life in Japan. Anyone is welcome to join in any time. You can post about the task on your blog. Or if you don't have a blog, you can leave a comment on the Hello Japan! post for the month. Everyone who completes the task will then be included in the drawing for that month's prize. For more information, just click on the Hello Japan! button above, or if you have any questions please feel free to email me at inspringthedawn AT gmail DOT com.
October's Topic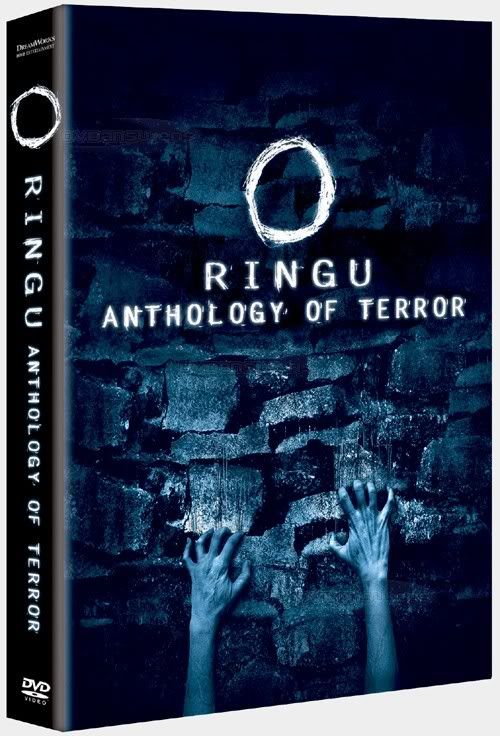 Horror is very popular in Japan, from books to movies to manga and so on. Like I mentioned last year, summer is usually the peak season for horror films (a way to cool down from the oppressive heat) but you're bound to find something on offer any time of year. And there's something so right about reading scary, atmospheric stories in the autumn (which it is in the Northern Hemisphere anyway). I know I'm not alone as there's no shortage of related blog projects and challenges going on. Carl V.'s
R.I.P. V Challenge
, Jenn's
Fright Fest
, Rob's
31 Shots of Shock
, and no doubt plenty of others as well. I have to admit I don't really care for outright scary, gory movies (except for a brief period in my teenage years) but I do quite enjoy psychological, spooky, gothic, suspenseful, and otherwise thrilling stories. I'm also happy for any excuse to read something Japanese and spooky. So for this month we're going to repeat the challenge we did one year ago, for the inaugural Hello Japan! mini-challenge. (Can you believe it's been a year already?)
October's Task
The task this month is to
read or watch something scary, spooky, or suspenseful
. It can be a book, or a short story, a movie, a manga or anime. It can be horror, or a mystery, or a ghost story or any supernatural folklore. It can be non-fiction. Or anything that fits the general theme of being Japanese in origin and an atmospheric, thrilling, etc. For horror there is of course the well-know
(The) Ring
(
the book by Koji Suzuki
, or
the original Japanese movie
). Or covering several mediums,
Death Note
(
the manga
,
the movie
, or
the anime
). For something psychologically suspenseful,
Out
by Natsuo Kirino is a great read. And
Tales of Moonlight and Rain
by Akinari Ueda is a fascinating collection of old ghost stories and tales of the supernatural. And so many more. Here are just a couple links to get you started:
Japanese horror
Top Five Horror Manga
Horror anime and manga
For more ideas, check out last
October's Hello Japan! mini-challenge
post.
October's Prize
The prize this month is a copy of
Kwaidan: Ghost Stories and Strange Tales of Old Japan
by Lafcadio Hearn. I read this collection of stories a couple of years ago and enjoyed reading some of these tales that I'd heard mentioned before. It was definitely a nice introduction to Japanese supernatural folktales.
From the back cover:


A blind musician with amazing talent is called upon to perform for the dead. Faceless creatures haunt an unwary traveller. A beautiful woman – the personification of winter at its cruellest – ruthlessly kills unsuspecting mortals. These and seventeen other chilling supernatural tales – based on legends, myths, and beliefs or ancient Japan – represent the very best of Lafcadio Hearn's literary style. They are also a culmination of his lifelong interest in the endlessly fascinating customs and tales of the country where he spent the last fourteen years of his life, translating into English the atmospheric stories he so avidly collected.
To be eligible for the prize, you must complete this month's mini-challenge and provide a link to your post. If you don't have a blog, you can leave a comment with the details on this post, or email me at inspringthedawn AT gmail DOT com. You are welcome to post more than once and add the links below. I love it when you are enthusiastic about a topic! However, each participant will receive only one entry per month. It doesn't matter if you've won previously, you're eligible each month that you participate. Please let me know if you have any questions.
Once you have
completed the task
, don't forget to come back here to add your link to the Mr. Linky below. Please submit the link to the actual post, not just to your top page, and please only submit links to posts relating to the Hello Japan! task for this month. All other links will be deleted. Thank you for your understanding. Have fun!
Happy October!
The small print:
Links in this post to Amazon (including book cover) or The Book Depository contain my Associates or Affiliates ID respectively. Purchases made via these links earn me a very small commission. For more information please visit my About Page.
---