If you read my post,
A Japanese-style Christmas
, you'll know that in Japan Christmas cake is big business, and the must-have food for the event. On December 24th, the cake shops or cake counters are crowded with people picking up their pre-ordered confections, or purchasing something then and there.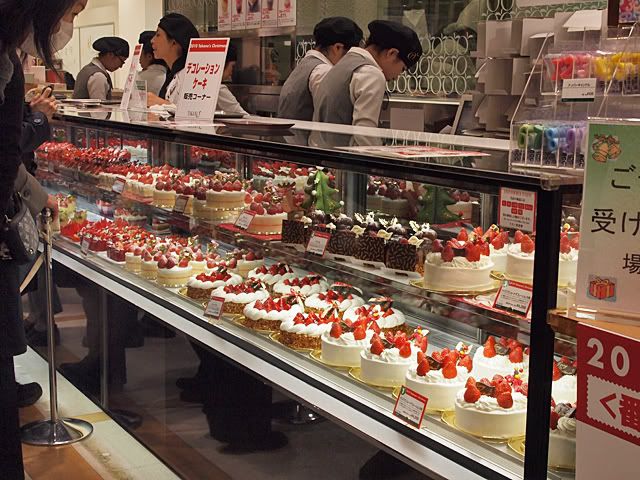 Takano counter in Kokubunji, a cake shop chain famous for its high-quality fruit.
After enjoying our tradition of Christmas sushi, we picked up our cake at what has recently become our favourite cake shop,
à la campagne(ア・ラ・カンパーニュ)
. (There were too many people around their counter to get any kind of picture).
Here's our cake, what they called a "tarte à la neige". It actually looked very much like the picture in the brochure and tasted pretty darn nice as well.
On Saturday we had a Canadian-style Christmas and generally spent the weekend unplugged and relaxing, and eating and napping. All in all it was a very good Christmas this year. I hope yours was just as sweet!
---