I recently asked if anyone would be interested in guest posting here on
In Spring it is the Dawn
, on a topic about Japan or Japanese literature. Well, the very kind Tony, of
Tony's Reading List
has written a great post on the importance of translators for us. Tony is a big fan of Japanese literature and has spent some time in Japan, and has a fabulous sense of humour. Tony also just
welcomed a new member to his family
, adorable little Hayley.  If you haven't yet I really recommend you stop by his blog, you're sure to be both enlightened and entertained, perhaps at the same time.  But without further ado, here for your reading pleasure...
---
Lost in Translation - by Tony Malone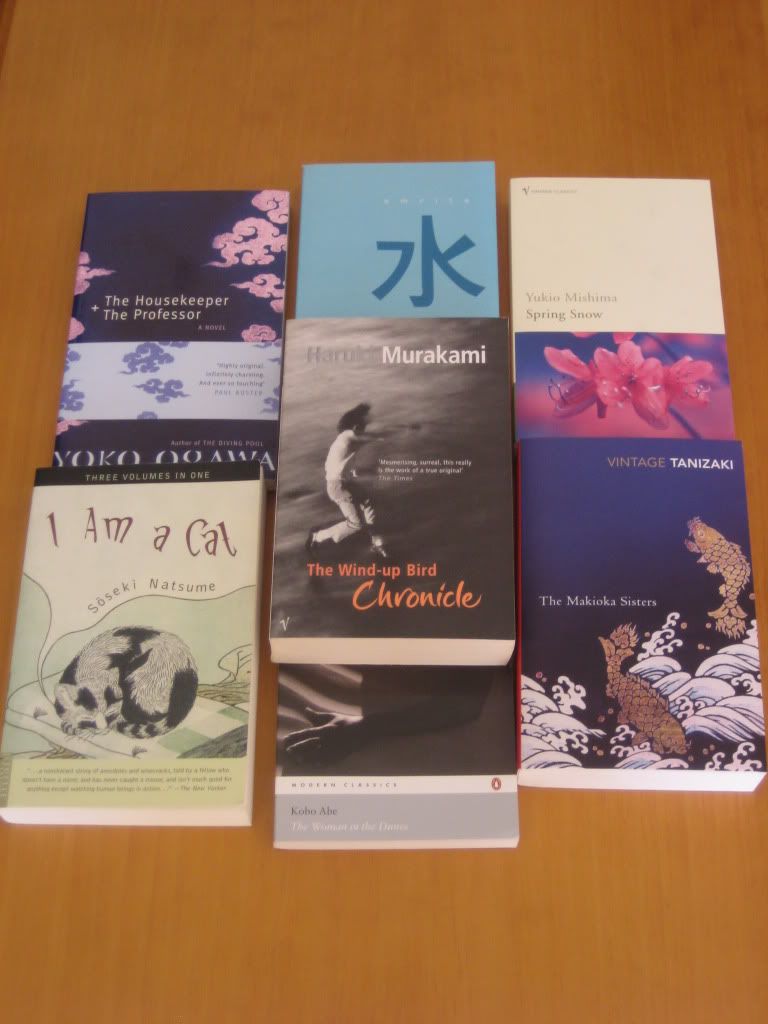 Michael Emmerich, Stephen Snyder, Ivan Morris, E. Dale Saunders: these are not names which most people would recognise. However, you, dear reader, an avid follower as you are of Tanabata's blog, should be praising these literary marvels to the skies, for without them your lives would be bereft of joy and laughter. Well, slightly bereft, anyway. You see, the above-mentioned writers are among that legion of unsung heroes who bring the wonders of Japanese literature to the unfortunates among us who have trouble distinguishing kanji from hieroglyphs. They are, of course, translators.