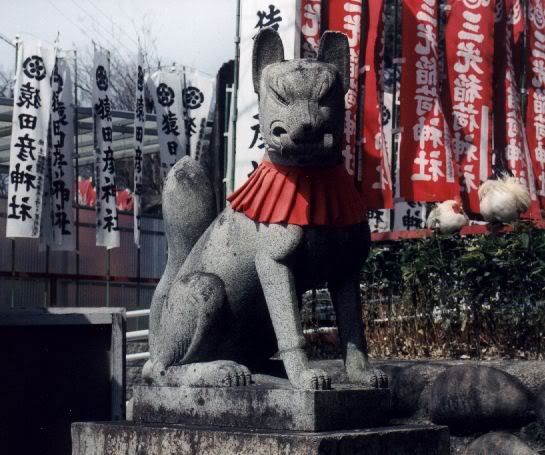 Each Wednesday in September, author Jacob Ritari is sharing with us one of his unpublished short stories set in Tokyo. This week's story is
City of Dreams
. This story is structured a little differently from the previous ones and as you'll see it's not the story of one or two main characters, but rather a whole eclectic handful of them. You might also recognise a particular name, and a kind of re-telling of the old folk tale from which it comes.
If you've looked at the calendar, you'll have realised as well that today is the last Wednesday in September, and therefore today is the fifth and last of Jacob's stories to share with you this month. However, I hope you'll be as thrilled as I am that Jacob has agreed to entertain us with further guest posts, every couple of weeks
or so
, when the inspiration strikes. To that end, he'd also be very happy to respond to any of your requests. If you have a topic or question relating to his writing, or his life being newly back in Japan, or something else that you'd like to hear his take on, please don't hesitate to leave a comment, or to email me, and I'll be sure to pass them on to him. I know I'm certainly looking forward to hearing more from him. But for now, on to the story...