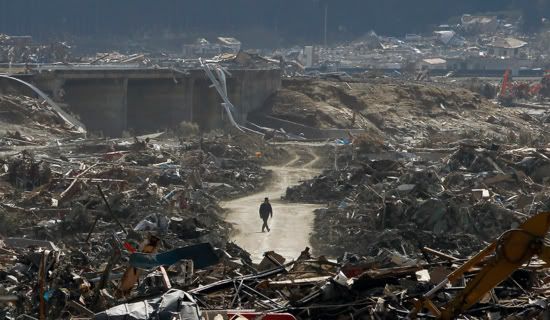 Even though we are doing ok here in Tokyo, the people in the northern areas affected by the quake and tsunami are still very much in need of help. Some areas still do not have any running water or electricity. And it's still very cold there, often freezing at night. As well as trying to get food and blankets and other supplies to survivors, after two weeks of living in shelters, there is the worry of illnesses spreading. Many organisations and volunteers are doing what they can to help the thousands of survivors who have lost everything. Here are a few bookish and other ways that you could help out too.
Genre for Japan
is a "science fiction, fantasy and horror auction in aid of the Red Cross Japanese Tsunami Appeal set up by members of the speculative fiction community." There is a
wide selection of items available
, including signed books by Neil Gaiman and Philip Pullman, to name just a couple. Bidding started today and runs through til Sunday. Treat yourself to a special book, and help out Japan at the same time.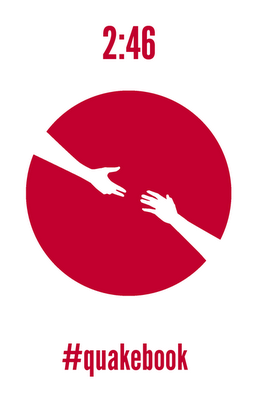 Quakebook
started as a simple idea on Twitter and has become a collection of stories, photographs, personal accounts, drawings from a wide variety of contributors. "The idea was to share the stories and experiences of people actually on the ground during the earthquake, whilst raising funds for the Red Cross." Through the power of Twitter, and the hard work of a few dedicated people, the quakebook will be on sale within in the next couple days. I know I'll be buying it.
BBC News:
Quakebook - a triumph of good will and social media
Another book project is
Write for Tohoku
: Writers supporting survivors of the March 11, 2011 Tohoku-Kanto earthquake. While the Quakebook is focusing specifically on the earthquake and tsunami, Write for Tohoku is compiling stories for a more broad look at life in Japan. "This project has two goals: to raise money for earthquake victims and to help overseas readers understand more about Japan and the kindness and hospitality of its people. All proceeds from the sale of the ebook will be donated to the Japanese Red Cross." The ebook and smartphone app will be available in early April and you can sign up to notified when it will come out.
If origami is your thing, or you'd like to involve your kids or students,
Cranes for Japan
is a nice way to make a difference simply by folding paper.
"Help Japan by making paper cranes. These simple yet powerful gestures will trigger a $200,000 donation from the Bezos Family Foundation - $2 for each crane received - to Architecture for Humanity's reconstruction efforts in Japan. Once we reach our goal of 100,000 submissions, the cranes will be woven into an art installation - a symbolic gift from students around the globe to Japanese youth."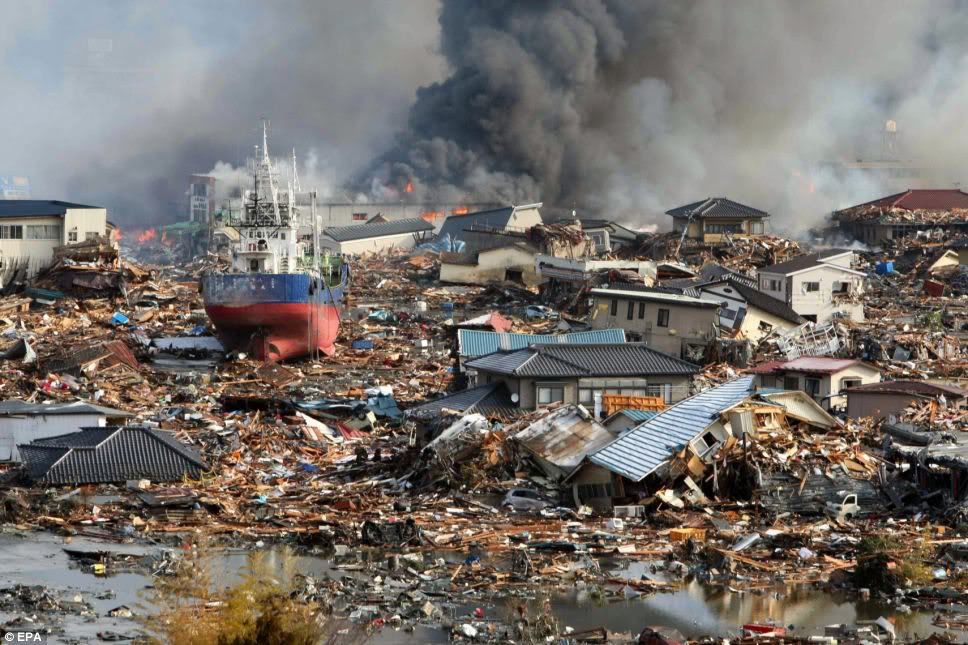 It's not only people who need help. Japanese love their pets and
Japan Earthquake Animal Rescue and Support
have been visiting the affected areas bringing food and supplies to animal shelters there and rescuing as many animals as they can. It's nice to see some of the happy stories. "Japan Earthquake Animal Rescue and Support (JEARS) is a collaboration of three established and registered no kill animal rescue NPOs in Japan. The intention behind the creation of JEARS is to coordinate rescue and support efforts for animals in crisis due to the March 11 Earthquake and Tsunami in Northern Japan."
For those of you that love bento, be sure to check out
Bento4Japan
's efforts to raise funds, including an auction on bento boxes and supplies.
Also check out
this list of other ways to help
put together by Makiko of
Just Hungry
and
Just Bento
. I have to say that Twitter has been an invaluable tool for me, and many others, during and after this crisis. Not only is it possible to get first-hand accounts and up-to-date news, but as someone who still can't understand a lot of Japanese (hanging head in shame), it has been truly one of my main sources of information. I've been following
Makiko's tweets
since the earthquake, and for the first two weeks after the quake, she took on the truly tiring, thankless job of translating important news from the Japanese news reports into English, in
real-time
! I really can't thank her enough!
As for how we're doing, there's not much to update you on as things here haven't changed all that much over the last few days. The situation at the Fukushima Nuclear Power Plant is still serious but is not affecting Tokyo in any real way, yet anyway. If you've been watching the news, you would have heard about the water scare last week, when higher than regulation radiation levels were found in Tokyo tap water and they warned that it shouldn't be given to babies. In some areas closer to the plant they continue to caution against drinking the water but the levels in Tokyo have continued to decrease. Also, apparently Japan has much more stringent rules regarding the minimum amount of radiation allowed in water and food. The slightly elevated radiation readings found here in Tokyo would not have resulted in any warning in the US or Europe! For us personally, in the suburb where we live, the water comes from an underground spring, so we are not among the affected areas of the city. Our water is fine. Honestly, our biggest inconvenience at the moment is hayfever!
Photos from Reuters
Click on the links below to see more images of the earthquake and the aftermath:
Japan Earthquake (Reuters)
Earthquake in Japan (The Atlantic)
Japan Earthquake: Aftermath (The Atlantic)
Japan earthquake and tsunami (Mail Online)
---