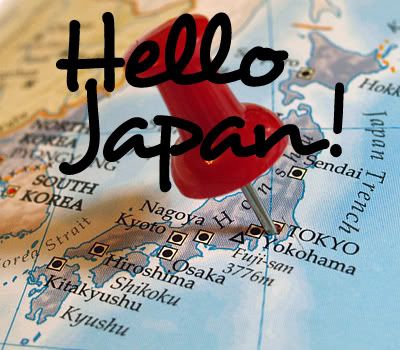 Thank you to everyone who took part in the
Hello Japan! mini-challenge
for March. March was
Manga Month
and the task was to
celebrate manga
however you chose to. It was fun to read about everyone's manga adventures, and in some cases, reminiscences. Click on the links below to visit everyone's posts.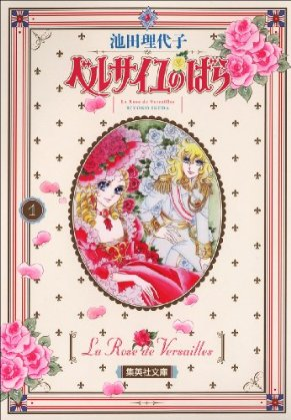 Novroz of
Polychrome Interest
shared her thoughts on
Rose of Versailles – The Most Beautiful Manga In The World
. Novroz also shared her favourite
Onna no Mangaka, female manga artists
.
dhitzunako at
across dhitz universe
talks about
Five Unique Moms in Mangas
.
Sakura of
chasing bawa
tells us about two manga series,
The Glass Mask and Godchild
.
The Young 1
shares her thoughts on
reading Naruto
.
Judith at
Leeswammes' Blog
tells us what she did, and didn't, like about
Detective Conan
.
Uniflame of
Uniflame Creates
read
Chi's Sweet Home
, a manga which she recommends "to every cat lover out there."
litera of
Litera-tour
shares some of her
manga firsts
.
Chinoiseries at
Always cooking up something
tells us about watching
Nodame Cantabile: the anime
.
Owl59
talks a little about "The Star of Cottonland":
I grew up on Shojo Manga artists : Moto Hagio, Yumiko Oh-shima, Ryohoko Yamagishi, Keiko Takemiya who rejected the "limitations of traditional definitions of shojo manga" (Matt Thorn) (girls' manga). I wrote about Moto Hagio before. So here I would like to write about "The Star of Cottonland", the animation based on Yumiko Oshima's manga. (Manga is not available in English)

The protagonist is a little kitten who believes that she will grow up be a human someday. She eventually finds out that "kitten cannot be a human, kitten will be a cat" It is a story about finding your place in life. It is not a masterpiece like some of Hayao Miyazaki's works, but it is very poetic and philosophical: a little gem. I found a good review on line if you are interested:
http://www.animenewsnetwork.com/buried-treasure/2007-06-07
I did manage to read a couple manga but haven't posted on them yet. However, as life is returning (kind of) to normal here, I hope to do so soon.
The prize for March Manga month was
one volume of the manga of your choice
. With a little help from random.org, the winner is ...
Uniflame
. Congratulations! I'll be in touch to find out which manga you'd like to receive.
Stay tuned for details about the April Hello Japan! mini-challenge.
The small print: Links in this post to Amazon contain my Associates ID. Purchases made via these links earn me a very small commission. For more information please visit my About Page.
---