my reading mojo has returned
. As I mentioned, it was a good 5 weeks during which I didn't read much other than news articles and tweets about the triple disaster of earthquake, tsunami, and damaged nuclear power plant. The only thing I managed to read during that time, that wasn't related to what's been happening here, were a couple of manga.
The first one was
Maoh: Juvenile Remix, Vol. 1
. The main reason I decided to give this series a try is because it is written by Kotaro Isaka, the author of
Remote Control
which incidentally was the last book I'd finished before the earthquake. It was a fun ride of a thriller but unfortunately his other books don't seem to be available in English, except for this manga. So of course I was curious. The main character in Maoh is a high school student with the unusual ability of being able to make others say out loud what he's thinking. It seems like as the series progresses, he'll have to learn how to use this ability to stop a powerful man from taking control of their city. This first volume was mostly just the set-up, but there seems to be a lot going on and I'm curious to see where it will go from here.
The other manga I read was from the very popular food manga series,
Oishinbo
. The English translations are collections of stories from the series (which is over 100 volumes long!!), based on a theme. The one I chose to read this time was all about rice! It talked about different ways to eat, and prepare rice, and was a lot of fun to read about this very essential, staple Japanese food. There are 7 of these "Best of the Best" English translations of the series so far, and I'm looking forward to reading the rest of them.
When I finally began reading "proper" books again about a week ago, the first one I finished was
Next World Novella
by Matthias Politycki. I'd planned to start this just around the time the earthquake struck, and derailed my reading plans, plus it's a novella so I thought it might be a good place to start. I'd actually tried to read it a couple times during those weeks, but just couldn't concentrate on it properly. However, finally it clicked. It was perhaps a little dark and literary for me right now, but it was a touching deconstruction of a marriage, and how little we really know about each other.
I'm terribly behind on review books now, but I also wanted something easy and fun, so I went with
The Raising
by Laura Kasischke next. A mysterious death at a midwestern university, with a bit of suspense and gothic atmosphere thrown in. It was fairly predictable but it kept me turning the pages and seemed to be just what I needed. I read the whole thing in a couple of days, and after the reading drought, that in itself felt so great!
Now I'm reading
The Silent Cry
by Nobel Prize winner Kenzaburo Oe. It might just be because I'm not in the right frame of mind for it, but at over 100 pages in, it still hasn't grabbed me. I'm reading it for the
Japanese Literature Book Group
(yes, I'm late for this too, will post soon, promise!) so I'll persevere, but I'm not terribly optimistic I'm afraid. Disappointing. I haven't had the best of luck with Japanese classics lately but I've loved some in the past, and there are several I still want to read so I'm certainly not giving up.
Otherwise, I have bookmarks in a couple of books of short stories.
After the Quake
by Haruki Murakami. These stories were inspired by the Great Kobe Earthquake in 1995 but they certainly resonate now as well.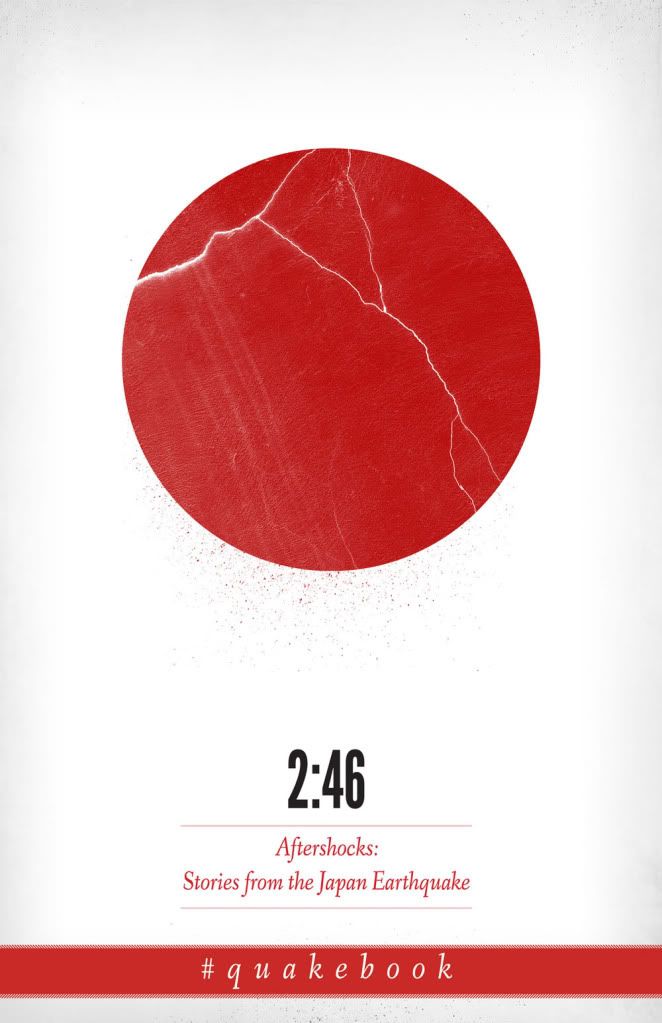 And
2:46: Aftershocks: Stories from the Japan Earthquake
, personal accounts of the earthquake and the immediate aftermath. The stories I've read so far really capture the feelings and mood of the people here in Japan during the recent disasters. It's available now as an Kindle ebook but will soon be out in a print version too. All proceeds from the book go to the Japanese Red Cross to help the survivors.
What are you reading this week?
It's Monday, What are you reading?
is hosted by Sheila at
Book Journey
. (even on a Tuesday) ;)
The small print: Links in this post to Amazon contain my Associates ID. Purchases made via these links earn me a very small commission. For more information please visit my About Page.
---