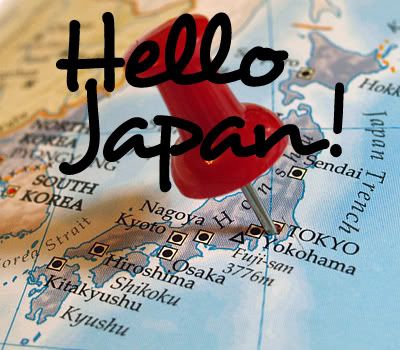 Thank you to everyone who took part in the
Hello Japan! mini-challenge
for June (all 3 of you!). The topic was
Japanese flowers and gardens
and the task was
to appreciate Japanese flora
. The idea being that with summer arriving, in the Northern Hemisphere at least, it would be nice to simply take a break from our usual daily lives, and enjoy some of nature's beauty, Japanese-style. This topic didn't turn out to be very popular unfortunately, or perhaps you were all simply too busy out there enjoying the season to write about it! Regardless, I enjoyed the contributions from three of our regulars. Just click on the links below to visit the posts.
Teresa
shared her visit to her local Japanese garden,
Yakumo Nihon Teien in New Orleans
.
New Orleans has a wonderful City Park, including some botanical gardens, which in turn includes a Japanese Garden. Much of it was ravaged by Hurricane Katrina, but the whole park is coming back stronger and better since then.

I hadn't seen the Japanese Garden since December 2009, shortly after it first reopened, so I figured it was time to take another look.

The garden is called Yakumo Nihon Teien, in honor of Lafcadio Hearn. The area hosts an annual Japan fest and tea ceremonies too. I haven't been to one yet, but I do plan on it. There not much going on in the summer -- it's way too hot here, but there are plenty of events in the spring and fall.

I have some photos here: https://picasaweb.google.com/ttbrader/YakumoNihonTeien?authkey=Gv1sRgCIL5ybOtgfGRHA# and there is more to learn about the garden here: http://jgfneworleans.org/ .

The letter from the city government of Matsue (one of N.O.'s sister cities) post-Katrina is especially touching. It can be found on the website under 'news.'
litera of
Litera-tour
shared some photos from her trip to
Poland's oldest Japanese garden in Wrocław
.
Gnoe of
Graasland
talks about
the symbolism of orchids
.
And I shared some photos of
花菖蒲 (Japanese irises)
which bloom in the middle of June.
Plus I almost forgot to mention that Gnoe also posted a review in June of
All She Was Worth by Miyuki Miyabe
, which she read for the May "
Mystery and Mayhem
" mini-challenge.
Just a reminder that you're always welcome to post on a topic even after the month has ended. You'll no longer be eligible for the prize be we'd love to read your contribution. Just let me know and I'll mention it in the next link post.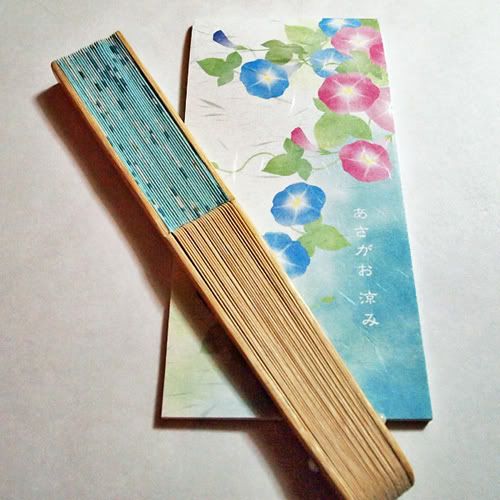 Continuing with the summer flower theme, the prize for June was this small pad of Japanese writing paper with morning glories (asagao), and a folding fan (扇子, sensu). So with a little help from random.org, the winner is ...
Teresa
. An email is on its way.
Stay tuned for the July mini-challenge. It'll be up soon.
---