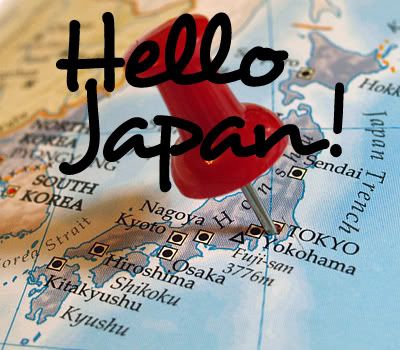 Hello Japan! is a monthly mini-challenge focusing on Japanese literature and culture. Each month there is a new task which relates to some aspect of life in Japan. Anyone is welcome to join in any time. Everyone who completes the task will then be included in the drawing for that month's prize. For more information, just click on the Hello Japan! button above.
August's Topic
Origami (折り紙) is the traditional Japanese art of paper folding. Beginning with a single square of paper, folded in a specific way, to create a miniature paper sculpture. One of the most recognizable origami patterns is, of course, the Japanese paper crane. Folding a
thousand paper cranes
is said to make a person's wish come true, and has also come to represent peace. But there are a wide variety of different shapes and designs, from simple boxes to intricate animals and everything in between.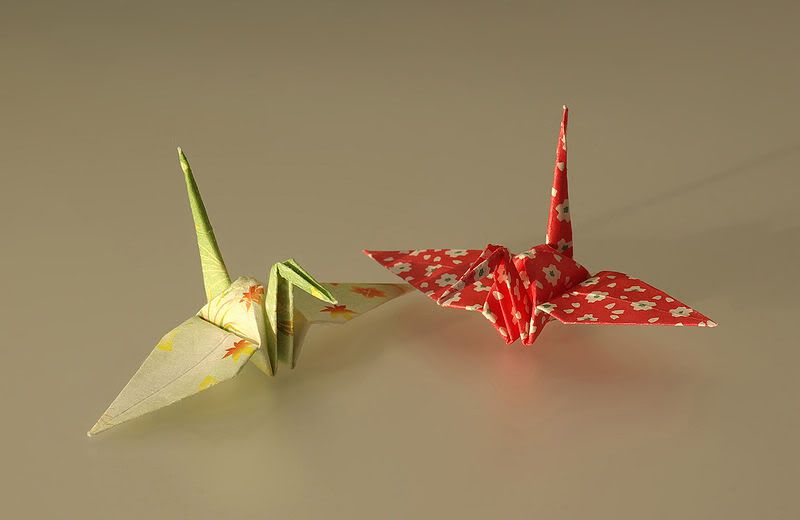 Photo courtesy of Wikipedia Commons
August's Task
This month's task is
to create some origami
.
Try your hand at making your own paper cranes. Or origami bookmarks. Or anything you like. It doesn't matter if you've done it before or not. You could also get your kids/friends/partner/etc. to make something. And don't forget to take pictures to share with us what you've made.
Here are some links to get you started:
Origami for Japan
Origami on Wikipedia
Origami.org.uk
(with animated origami instructions)
origami-fun
OrigamiUSA
British Origami Society
Origami blog
August's Prize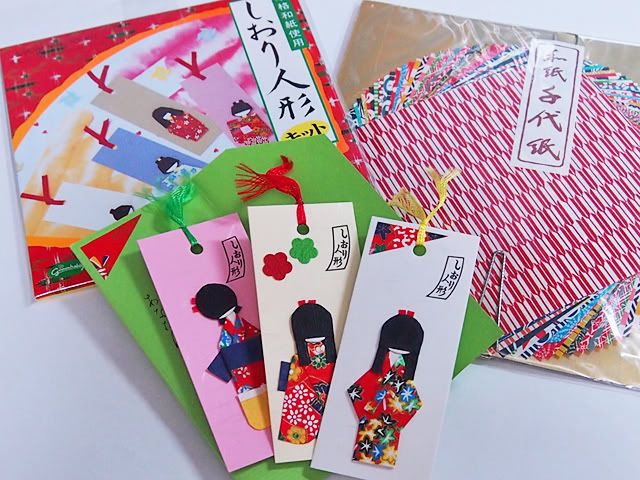 This month's prize is a set of 3 origami doll bookmarks, a kit to make your own, and a package of origami paper in traditional Japanese patterns.
You can complete this month's mini-challenge by writing a blog post, telling us about what you did, and adding a link to your post, or by simply leaving a comment with your answer(s) on this post. If you prefer, you can also email me at inspringthedawn AT gmail DOT com with your submission. You are welcome to post or comment more than once and add the relevant links below. I love it when you are enthusiastic about a topic! Please let me know if you have any questions.
Once you have completed the task, don't forget to come back here to add your link to the Mr. Linky below. Please submit the link to the actual post, not just to your top page, and please only submit links to posts relating to the Hello Japan! task for this month. Any other links will be deleted. Thank you for your understanding.
Happy paper folding!
The small print: Links in this post to Amazon contain my Associates ID. Purchases made via these links earn me a very small commission. For more information please visit my About Page.
---