In Japan, most companies close for a few days around August 15th for the
celebration of Obon
. This year, because of
setsuden
(energy conservation) due to the power shortage in the Tokyo area, many companies gave their employees longer than the usual 3 or 4 days off. H had 10 days off so we decided to make the most of it and travel to Hokkaido, the northern island of Japan.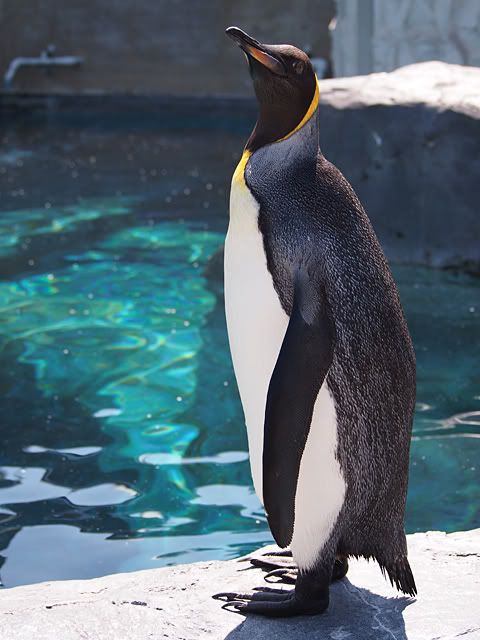 I'd been to Hokkaido once before but only for a couple of days for the
Snow Festival in Sapporo
. But I'd always wanted to visit in the summer. Unlike the rest of Japan, Hokkaido isn't so humid, so even though the days were quite warm and sunny, the nights were cool. It was a nice break from the extreme heat we've had this summer. (Except it figures that the day I was roasting, getting a sunburn at the Asahiyama Zoo, Tokyo was rainy and cool! Loved the penguins though!)
Hokkaido is also much more open and spacious than the crowded mainland. Unfortunately, we were too late to see the lavender fields in bloom as they were harvested last month, but it was still so nice to see the rolling hills, and the fields stretching far into the distance. The top picture was taken near Miyama Pass between
Furano
and Biei.
I think my favourite place that we visited during this trip was
Otaru
. It's a small port city on the Sea of Japan coast, and has such a fun atmosphere. The old warehouses along the canal in the city centre add to the historic charm. So pretty at night too.
I was reminded of Canada a lot on this trip. I'd heard that before and it's really true. The wider roads. The fields and open spaces. Less people. The Great Nature. On the last day we went to
Lake Shikotsu
, and we totally could've been in Canada.
From the sign posted by the lake:
Lake Shikotsu, the northernmost ice-free lake in Japan, is 363m deep and is the second deepest lake in Japan. The shoreline length is 40.3 km. The surface area is 78.8km2, almost covering the entire area inside the Tokyo's Yamanote Line loop train route.
Course, it wouldn't be a lake in Japan though without the requisite swan pedal boats!
We really enjoyed touring around this part of Hokkaido, and it was great to get out of Tokyo for a few days. Stay tuned, next will be what we
ate
on our summer holiday.
The small print: Photos in the post were taken by me, and cannot be used without permission. For more information please visit my About Page.
---