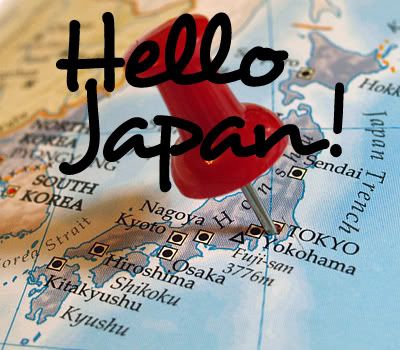 The
Hello Japan! mini-challenge
for September and October was
When One Isn't Enough
, a double dose, and the task was
to compare two works or other elements of Japanese literature, culture, or entertainment.
. Thank you to the
two
of you who took part...
twice
each! Click on the links below to read their posts.
Novroz of
Polychrome Interest
looked at both food and fiction. She
compared Indonesian Lontong to Japanese onigiri
. Plus she also compared the
manga Death Note to both the anime and live-action films
.
Ash at
Experiments in Manga
reviewed the novel
Mardock Scramble by Tow Ubukata
, as well as
Mardock Scramble the manga
. And also reviewed
Goth, the novel by Otsuichi
along with the
manga version of Goth
.
The general consensus seems to be that the original books are better. Although I haven't read the stories they mentioned, that often does seem to be the case. Don't you agree?
September and October's prize was
a Japanese literature book of one's choice
(up to $15 value). Since there were only two participants this time around it didn't seem fair that only one should receive the prize, so
congratulations Novroz and Ash
, you've both won! I'll be in touch soon for your choices.
And if you haven't seen it yet, the
new mini-challenge for November
is up. It's time to share some of your Japanese favourites, and as it's the last Hello Japan! mini-challenge (at least for awhile) I do hope you'll join us!
---