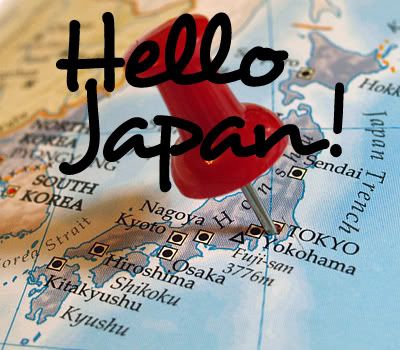 Hello Japan! is a monthly mini-challenge focusing on Japanese literature and culture. Each month there is a new task which relates to some aspect of life in Japan. Anyone is welcome to join in any time. Everyone who completes the task will then be included in the drawing for that month's prize. For more information, just click on the Hello Japan! button above.
November's Topic
At the end of last year when I asked you for suggestions on possible Hello Japan! topics,
Sakura
suggested "Favourite characters" so we're going to go with her idea and expand it to include any of your favourite Japanese things. And since the Japanese traditionally like doing things in odd numbers,
Five Favourites
has a nice ring to it, don't you think?
November's Task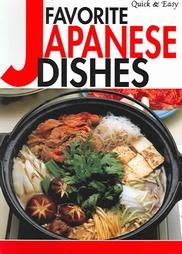 The task for November is
to share five Japanese favourites
. In keeping with Sakura's suggestion, this could be a list of five favourite characters, from Japanese books, or anime for example. Or five favourite Japanese books, or authors. Or five favourite films, or actors, or directors. Five favourite haiku. Five favourite Japanese recipes. Five favourite Japanese things you did this year. And so on.
Or as
Gnoe
wondered, even a list of five different favourites, one each of a favourite book/movie/actor/food/drink/etc/etc. Sure! If it's Japanese, and you like it, please tell us about it!
November's Prize
This month's prize will be
a surprise
. One winner will receive a small selection of something typically Japanese, most likely involving candy or other sweets.
You can complete this month's mini-challenge by writing a blog post, telling us about what you did, and adding a link to your post, or by simply leaving a comment with your answer(s) on this post. If you prefer, you can also email me at inspringthedawn AT gmail DOT com with your submission. You are welcome to post or comment more than once and add the relevant links below. I love it when you are enthusiastic about a topic!
Once you have completed the task, don't forget to come back here to add your link to the Mr. Linky below. Please submit the link to the actual post, not just to your top page, and please only submit links to posts relating to the Hello Japan! task for this month. Any other links will be deleted. Please let me know if you have any questions.
Note:
Due to my delay in posting the new mini-challenge for November, and since there is not a new Hello Japan! task in December, you have
until December 10th
to complete the November Favourites mini-challenge.
Please also note that this will be the last Hello Japan! mini-challenge. At least for a while. Participation has been quite low over the last several months. This is partly my own fault for not having the time to promote it, or even participate in it myself, properly. However, I also wonder if there simply isn't enough interest. I will revisit the possibility of a modified version of the Hello Japan! mini-challenge in a few months so please feel free to let me know your thoughts, or ideas on how to make it more appealing. In the meantime, I do hope you'll take part this month, and will continue to enjoy all things Japanese in the weeks, months and years to come! It has been a pleasure to see Japan through your eyes! :)
The small print: Links in this post to Amazon contain my Associates ID. Purchases made via these links earn me a very small commission. For more information please visit my About Page.
---