Bookfool
and hubby decided to visit Japan while H and I are still here. I
really
wanted to visit Kyoto again before we left Japan so I was very happy to volunteer as their guide. As expected, while we were there, we saw some beautiful sights, ate some great food, and I'm already hoping that I'll get a chance to visit again someday!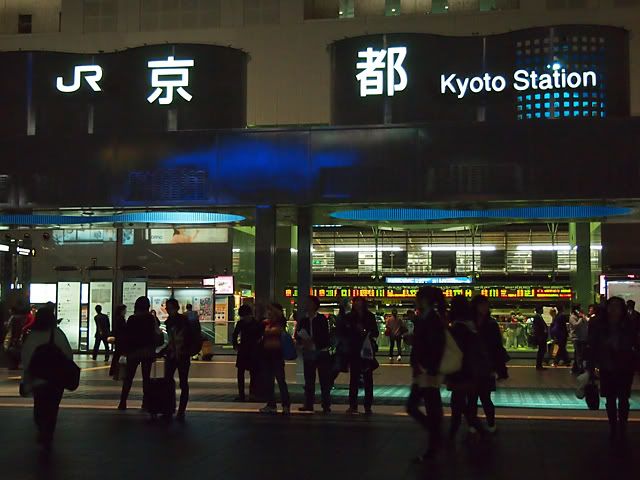 Note: I'll be posting more about Kyoto with more photos over the next while. And yes, I'm a little addicted to the "Dramatic Tone" [HDR] filter on my new camera but I promise they won't all be like that!
So what have you all been up to? I hope you had a great Halloween!
(And thanks for the birthday wishes last week!)
The small print: Photos were taken by, and belong to, me. They can not be used or reproduced without permission. For more information please visit my About Page.
---