As our move across the ocean gets closer, I can't help thinking about all the things that I'll miss about Japan, and equally those things I Won't Miss. So for the last (at least for a little while)
Hello Japan! mini-challenge
, which asked us to share some Japanese favourites, I thought I'd share some of them with you.
I WILL miss ... spring-time in Japan. Spring is such a beautiful time of year in Japan, first with the
ume
(plum blossoms) and then a little later the
sakura
(cherry blossoms). I love the fact that the Japanese still celebrate nature and I love the pale pink and white petals everywhere. So pretty!
I WON'T miss ... the miserable (for me anyway) hot and horribly humid summers that follow those few short weeks of spring. From June to the end of September I always wish I were somewhere else. And I won't miss the winters either. Despite the fact that it never gets REALLY cold in Tokyo (I grew up in the Canadian Prairies!), since most homes and apartments have almost no insulation, and you generally only heat one room at a time, winter feels very chilly indeed.
I WILL miss ... traditional Japanese temples and gardens. There's something so calming and peaceful about the simple Japanese nature aesthetic. Even in the middle of crowded Tokyo, you can escape the madness just by entering one of the many beautiful gardens, and the Zen temples of Kyoto are always some of my favourite places to visit there.
I WILL miss ... Japanese food, especially the variety and regional specialities. Apparently you can get some decent Japanese food in California so I guess we'll have to see. I will definitely miss Japanese vending machines! So many choices of teas, coffees and other drinks. Especially UNsweetened teas, which I'll surely miss. And the hot drinks in winter. Such a great idea!
natto
, or octopus. Or
uni (sea urchin)
. ;)
I WILL miss ... Japanese ceramics and the artful presentation of food. I've always liked the unique and varied hand-made ceramic Japanese dishes, but ever since my trip to Kyoto in October I'm a little obsessed. I especially love the slightly rustic, rough style of traditional ceramics. It's very Japanese to see the beauty in imperfection. And I love the beautiful way that the dishes and food complement each other, both often chosen according to the season.
I WILL miss ... the shopping. Tokyo is a cosmopolitan wonderland. You can find all kinds of things here from all over the world. (Except breakfast cereal, and shoes for my big "gaijin" feet!). Everywhere you turn there are shops to explore. And don't get me started on the stationery stores with their clever erasable pens and whatnot, and the beautiful
washi
and other traditional Japanese products. Not to mention the polite, customer service that is standard.
I WILL miss ... the convenience of public transportation. The train map looks complicated but once you get the hang of it, you can get around Tokyo quite easily. After living in England, where the trains weren't always punctual *cough*, or in Victoria where the only option is the slow city bus, the reliability of the trains in Japan is pretty impressive. And I can't forget the bullet train!
I WON'T miss ... having to buy most of my books online. ;)
It's probably just me, but each summer seems hotter, more humid, and longer than the last. No fun. And somewhere along the line I lost my motivation to study Japanese. It
is
a difficult language but this means that there are a whole lot of things I can't do by myself, or can't do very well. Which is frustrating.
Also, even though Japan is great at creating weird and wonderful technology, the houses can still seem quite primitive, by North American standards anyway. In addition to no central heating (brrr!), my friends in Canada, especially those with kids, can't believe that we don't have a clothes dryer, or even an oven. And as I'm getting older, I find myself wanting the ease and comfort of those things too. And the Canadian in me is really longing for some space.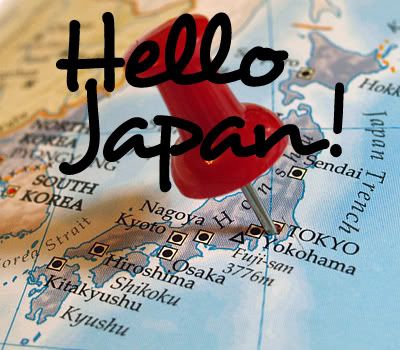 So, those are some of my thoughts on leaving Japan. I hope this hasn't come across as negative because I will always love Japan and I truly think that a little distance will be a good thing. Besides, we'll still be back sometimes to visit the in-laws. And by bringing some of our favourite bits of Japan with us, we'll hopefully be able to have the best of both worlds. :)
The small print: Photos were taken by, and belong to, me. Photos may not be used without permission. For more information please visit my About Page.
---